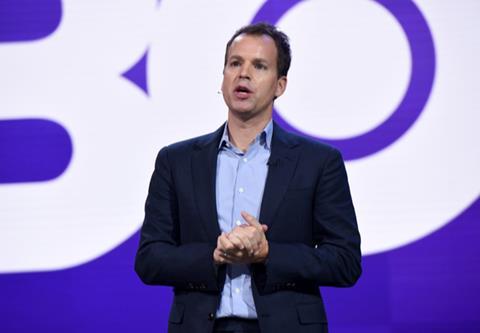 Casey Bloys has admitted that a key challenge facing HBO is to alight on a streaming business model that allows it to keep investing in premium content.
During a Series Mania keynote interview, the HBO and HBO Max chairman and CEO said that streaming is now the way that people like to watch content, but that it is not as profitable as pay-TV has historically been.
"To make the transition from being delivered in a cable bundle to streaming, we have to figure out how to make streaming a profitable business…Because in our history, HBO has historically made a lot of money, which has allowed us to make a lot of these big shows."
The merger of HBO's parent WarnerMedia last year with Discovery has sparked significant restructuring at HBO, including the halting of production of HBO Max originals in key territories in Europe.
There are also plans to merge HBO Max with Discovery+ to form an as yet unnamed streamer that will offer content from both services.
"We're always trying to ensure that HBO is set for the next 10 or the next 50 years," said Bloys. "The combined product gives us a good way to do that, because you want to build a product that has as much appeal to as many people as possible. It can't just be HBO on its own."
He said that bringing together content from the two services is "kind of replicating the idea of the cable bundle. The whole idea with that was you could get a wide array of programming for whatever mood you're in. That's frankly what I think all streaming services are trying to figure out: how do you put that mix of programming together that's going to attract the most subscribers and keep the most subscribers?"
Bloys said that HBO was trying to be more internationally focused than it has been in the past, admitting that its domestic team was previously very separate from its international operation and "didn't have a lot of contact regarding programming."
Bloys said that he and his team and Warner Bros. Discovery International president Gerhard Zeiler are trying to be "very coordinated" and are looking at programming investment across the globe as one team.
"I think you come out with a better result that way," said Bloys, adding that the best case scenario is a show like Squid Game which is produced for a local market but which breaks out internationally.
Elsewhere, Bloys said he was keen to work again with British creator Michaela Coel following the success of I May Destroy You.
"That wasn't a big, giant show. But it was a groundbreaking show because of her point of view and her performance… whatever, she does next we hope that we will be able to showcase it for the world like we did with I May Destroy You."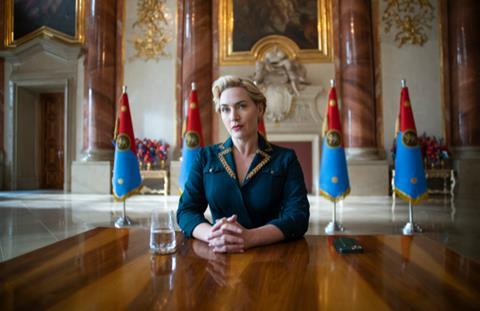 He also talked up upcoming Stephen Frears-directed series The Palace, starring Kate Winslet. "If the US could make her a national treasure I would like to do that. I think she's great and the dailies I've seen of the show are fantastic." The show tells the story of one year within the walls of the palace of an authoritarian regime as it begins to unravel.
Bloys also pointed to upcoming seasons of House of the Dragon, The Last of Us and True Detective along with Colin Farrell-starring series The Penguin.
He admitted that he would have happily taken another two seasons of Succession, but respected the decision of showrunner Jesse Armstrong to bring the series to an end with a fourth season, which premieres on March 26.
"I would have taken more. Generally speaking, that's the kind of thing you want to leave to the creator when the show is doing well. In this case, Jesse felt it was the right ending. He knew that it was an open door – if he felt like it, he could have done more. But it's an ideal situation that he's choosing to end it on his terms."