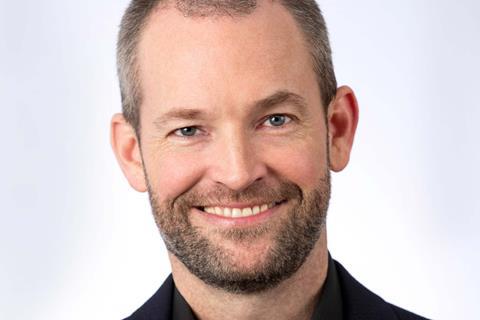 James Farrell, head of intenational originals at Amazon Studios, said the streamer is not cutting back on the number of shows it makes but instead is being "responsible" about budgets at a time of wider economic challenges.
In a keynote interview at Series Mania, Farrell was asked about the challenges facing streamers at a time of growing competition and a greater emphasis by many on turning a profit rather than high spending to secure subscribers.
Farrell said: "It's not impacting the number of shows or films that we're doing but it does make us want to continue to be really good corporate stewards. The world is having a tough time - there's wars, political situations are tough. That means you have got to be thoughtful about what you spend.
"If you can make this great movie with 20 locations instead of 30 to save a little bit of money, let's do that. If we can reduce the episodes on the scripted show from eight to six and tell the story we wanted to tell to save some money, let's do that. Let's be responsible."
Amazon is still looking to commission 10-12 shows a month in the 21 countries outside the US where it produces originals. This equates to about one original a month in each country, with roughly four scripted TV shows, four films and four non-scripted programmes.
These local shows and films are on top of the roughly 50-70 big budget global movies and TV shows that Amazon's US team commissions each year, such as The Lord Of The Rings: The Rings Of Power or The Boys, which are designed to travel the world.
Farrell said local shows are designed to supplement Amazon's global slate. "At the local level, [the big global movies and shows] are not enough to have a great service in France, Japan or India. So, at the local level, we say, 'Alright, what are the 10 to 12 things country by country that we want to make to supplement that global slate."
He said budgets for international shows are "in line maybe or slightly above what the typical productions are," citing figures for $1-3 million per episode for dramas.
Farrell emphasised production priorities varied by country, with each local team asking where they might be underserving customers. "If the global slate is really doing great for male customers…my team locally will say, 'We think the opportunity is to really drive female viewers. Some countries will say, 'We've got that segment covered through the titles we've been able to acquire, we really want to focus on young adult customers. So, the team then works to develop for young adults."
In general, Farrell said Amazon is looking to focus more on certain kinds of content, given the economic and political challenges facing the world. "People want to laugh more, they want to want to see romance more, they want to see the action more."
Farrell talked up upcoming shows such as German fantasy epic The Gryphon and Spanish original Reina Roja, and recent Italian comedy drama The Bad Guy and also cited the success of non-scripted hit LOL in Germany and Italy.
He also said Amazon is "super bullish" on Citadel, the Russo Brothers' spy thriller which he described as a mix of Mission Impossible and James Bond, which has local spin-offs from its universe in production in Italy and India. Farrell said more versions will come from different territories. "It's a very ambitious way to kind of tether tentpole level shows around the world, all into the same spy genre."
When measuring success, he said there are three factors that Amazon looks at: how many people watched a show, how many people sign up to watch it, and how many people finished watching it.
In terms of what Amazon commissioners are looking for, he cited the need for breadth of appeal to draw in viewers and appeal to people to sign up: "Is it going cross demographics? Does it have a big star that a lot of people like and are going to click on? Is it based on big IP that a lot of people know?"