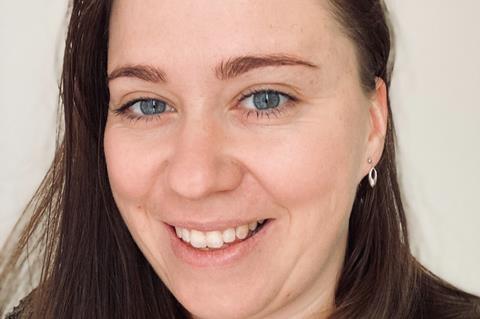 HBO Max aims to remain a key financier of feature documentaries from central and eastern Europe, according to Tereza Keilová, producer, documentaries, HBO Max CEE, speaking this week during the Sarajevo Film Festival.
HBO is a key partner in Sarajevo's industry event, CineLink Industry Days, sponsoring the Docu Rough Cut Boutique award for many years.
The company has often picked up titles in Sarajevo, including Bulgarian director Nikolay Stefanov's football hooligan doc No Place For You In Our Town, which came through CineLink's works in progress sidebar.
HBO Max Original documentary My Muslim Husband, directed by Romanian husband and wife team Daniel Bărnuți and Alexandra Lizeta Bărnuți and about their lives together, was a world premiere earlier this week in Sarajevo's Documentary Competition.
"In central and south-eastern Europe, we continue to produce documentaries as it was before. It will be a little bit less, six to seven premieres a year," said Keilová, who works alongside renowned industry veteran Hanka Kastelicová, vice president of documentaries HBO Max.
She acknowledged the number of films is less than the 11 to 12 backed each year in the past. "[But] it is not about less money…we are focusing to have really high-end documentaries with strong visual storytelling."
One reason why HBO Max support is considered so important is that many filmmakers in the region are struggling to access funding from their own increasingly conversative and censorious national film agencies.
"For us, topics like diversity, equity, the environment, LGBTQ projects are really important," said Keilová. "We really want to tell these stories because we really care. It is absolutely essential to tell these stories. We want to be the brave ones!"
She explained what she and Kastelicová are looking for. "For us, it is really important to find a story which is local but at the same time for a global audience," she said. HBO also wants docs made in their directors' local language. "We love to hear the language from the country of origin of the story….[and] we aim for strong visual storytelling."
The company's upcoming slate includes a number of films that have been winning awards on the festival circuit. In addition to My Muslim Husband, Polish director Hanka Nobis' Polish Prayers and Danish director Lea Glob's multi-award winning Apolonia, Apolonia were both showcased at IDFA last year and A Happy Man premiered at Hot Docs.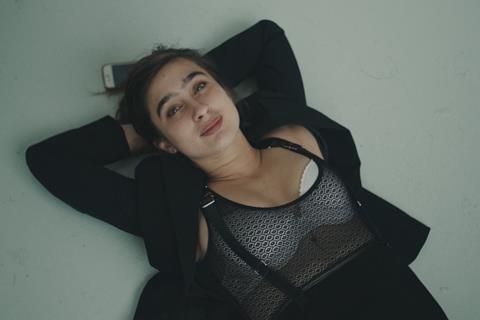 Projects in the works include Marie Dvořáková's nearly-completed Czech doc The World Between Us, about an aspiring young photographer from a small village in eastern Europe who travels to New York in pursuit of fame and fortune.
In Slovakia, HBO is working on Dominic Bari's hybrid docu-drama Car Gang about professional car thieves. "This will be great for young audiences," says Keilová.
In Poland, Agnieszka Zwiefka's new doc Vika!, about one of the country's oldest DJs, has been winning plaudits on the festival circuit and will premiere on HBO next year. From Hungary, KIX, directed by Balint Révész and Dávid Mikulán, is almost ready. This follows young boy from an impoverished background who get into big trouble after a prank involving a burning mattress goes wrong. "It's an amazing story, very touching. Now we are waiting for its festival premiere," says Keilová. Another Hungarian title in post-production is Gábor Hörcher's Emma & Eddie, which profiles a couple.
Keilová confirmed HBO also has a new project underway in Bosnia as well as one in Croatia.
She attributes the success of HBO Max and its continued presence in the region to her colleague Kastelicová, "This is thanks to Hanka. Everyone trusts her," she says. "She has her eye on the best projects. This creates for us space in the company where we can support the filmmakers."
In reference to the upheaval caused by the merger of HBO parent company Warner Bros with Discovery she says: "Every big company goes through changes from time to time but Hanka says to me 'just focus on work.'"