HBO Documentary Films closes first deal with Sky Atlantic following Toronto screening.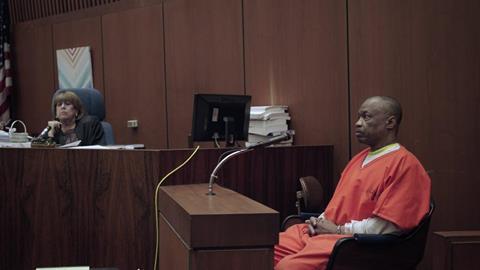 HBO Documentary Films has acquired US rights to Nick Broomfield's Tales of the Grim Sleeper, currently screening at the Toronto International Film Festival.
HBO will broadcast the film in 2015. The doc explores the case of a notorious serial killer known as the Grim Sleeper, who terrorized South Central Los Angeles over a span of 25 years.
The deal was negotiated by Josh Braun and David Koh of New York-based distributor Submarine on behalf of UK broadcaster Sky Atlantic, which originally commissioned the film.
It marks Broomfield's latest documentary for HBO, following Aileen: Life And Death Of A Serial Killer, Kurt & Courtney, and Heidi Fleiss: Hollywood Madam.
The film was produced by Marc Hoeferlin in association with BSkyB, which is handling international sales. Celia Taylor is executive producer.
Taylor, Sky's head of non-scripted commissioning, said: "I'm delighted that Nick Broomfield's compelling new film for Sky Atlantic has become the first film that HBO has purchased from us."
Broomfield said: "Tales of the Grim Sleeper is a very important film to me and everyone involved. It was important for it to find a good home, and I can't think of a better one than HBO Documentary Films."