TV producer discussed shooting The Borgais in Hungary and Game Of Thrones comparisons.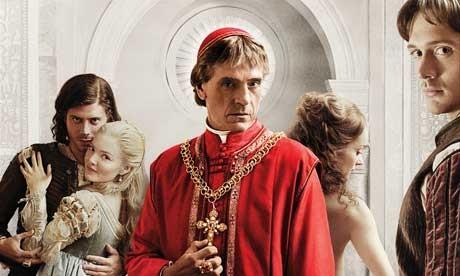 HBO's Steve Matthews discussed balancing truth and fiction in historical drama during a masterclass in high-end TV drama production as part of Sarajevo Film Festival's CineLink Industry Drama Forum on Thursday (Aug 18).
Using the case study of his 2011-13 series The Borgias, on which he was a consulting producer to creator Neil Jordan, Matthews described the necessity of catering to audiences, while still remaining aware of your source material.
"The truth is important but it's a piece of fiction, it has to be entertainment for an American audience. You might not like them but you have to hit those beats," said Matthews. "We always knew what reality should be, and we made a clear fictional decision when we needed to."
"If you want to make a documentary make a documentary," he added.
The Borgias starred Jeremy Irons as Pope Alexander VI. Set around the turn of the 16th century, the story followed the rise of the Borgias family to the pinnacle of the Roman Catholic Church.
The series was shot in Hungary, with a production base in Ireland, rather than in Italy where the events are set. Responding to a question about that decision, Matthews candidly highlighted that Hungary was a "cheap" location in comparison with Italy, noting that while the series had a reasonable budget, there were still limitations.
"Game Of Thrones, for example, is on a budget when you can do anything, we had parameters. [Shooting in Italy] wouldn't have made any sense. It was an organisational decision," admitted Matthews.
However, the budget allowed the production to attract high-end talent such as Irons and Oscar-winning director Neil Jordan. "People got well paid, there's no doubt about that," he added.
The comparison with Game Of Thrones – HBO's flagship high-end drama series – emerged on several occasions during the discussion.
Matthews said that content-wise the series shared many similarities, with and emphasis placed on dramatic elements such as "bed-hopping" and murderous plot-lines, but that The Borgias "didn't have the industrial precision of Game Of Thrones," due in part to its budgeting but also down to creator Jordan's "very personal vision".
The exec also revealed that his biggest regret came when Showtime wouldn't greenlight extra budget for a particular battle scene in series two, which Jordan was determined to script, with the solution being to have a character briefly refer to the battle in a separate scene. "It's not my finest moment," he joked.
London-based Matthews was hired as HBO Europe's executive producer for drama development in 2014 as part of the company's continued expansion of its original programming output.
That push has manifested here in Sarajevo with the launching of a new initiative by HBO which will support the production of one high-end drama programme from the region per year from 2017.