New projects selected for Helsinki scheme.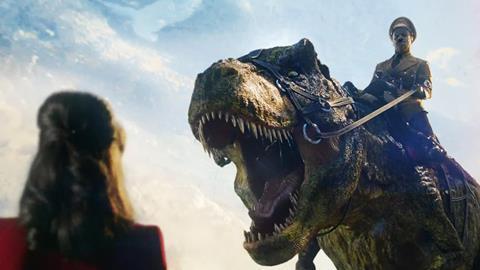 Helsinki International Film Festival – Love and Anarchy will celebrate its 30th anniversary with the September 2017 edition, and has confirmed a new CEO, Anna Möttölä, who takes the reins from former CEO Sara Norberg.
Möttölä formerly worked at the National Audiovisual Institute and was a film critic for Finland's biggest newspaper, Helsingin Sanomat.
The industry programme, Finnish Film Affair (Sept 19-21) has confirmed a few of its works in progress selections.
The confirmed titles so far are:
Iron Sky: The Coming Race, the anticipated sci-fi sequel by Timo Vuorensola, Stupid Young Heart, the sophomore feature by Little Wing director Selma Vilhunen, Guardian Angel by Princess director Arto Halonen and starring Pilou Asbæk and Josh Lucas' Untitled new project directed by Klaus Haro of Golden Globe nominated The Fencer.
In addition to around ten Works in Progress projects, Finnish Film Affair will present around ten works in development and around 15 completed films.
Möttölä said, "It is such an exciting time in Finnish cinema. Our films and filmmakers are getting more international recognition year after year and Finnish Film Affair's role in that has become increasingly important. All of this makes my role as the CEO of HIFF even more pleasurable."
FFA past films include The Happiest Day In The Life of Olli Maki, Tom of Finland and The Good Postman.