Producer of Gravity and Harry Potter discusses why a 3D version of Paddington was not considered.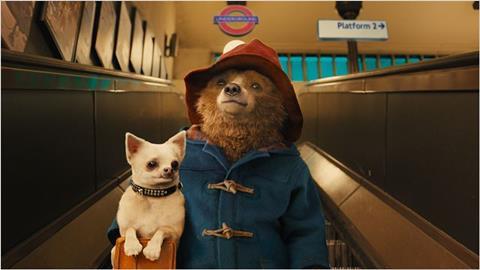 Paddington producer David Heyman has answered why the upcoming family film will not be available in 3D.
"We felt there was no added experiential value to having Paddington in 3D," Heyman told an audience at a preview screening on Saturday. "We didn't even discuss it."
Heyman produced the Harry Potter series and Gravity, arguably one of the best 3D films of recent years.
But he dismissed the idea of making a 3D version of Paddington and said: "You could easily do 3D to get more money. But there are some films where it's right and some where it's not."
Director Paul King also argued against the use of 3D as it would have gone against the "classic" feel he was attempting to achieve.
"It's quite a domestic setting for 3D. What were people going to say? 'Ooo… look at the pepper pot!," joked King.
"There's something classic about Paddington and we wanted it to feel classic."
Hugh Bonneville, who plays patriarch Mr Brown in the film, was also at the Q&A and revealed his reaction to receiving the script. "You had me at Paddington," said the Downton Abbey star.
"Like millions of people, I grew up with this beloved bear in my childhood. I had no qualms once I saw how rich, how much depth and how moving the script was. It's a story about a stranger in a strange land."
Nodding to his young co-stars Samuel Joslin and Madeleine Harris, Bonneville added: "I am convinced that bear is real and we worked with him."
Produced by Heyday Films, Paddington was co-produced by France's TF1 Films Production and presented by StudioCanal.
Heyman added: "We have a French company backing us and they have been great. The French appreciate filmmakers in a very special way. They gave us the freedom to make the film we wanted to make."
Paddington is released by StudioCanal in the UK this weekend.