EXCLUSIVE: The fraternal directors are also working on a documentary about porn star Jonathan Agassi.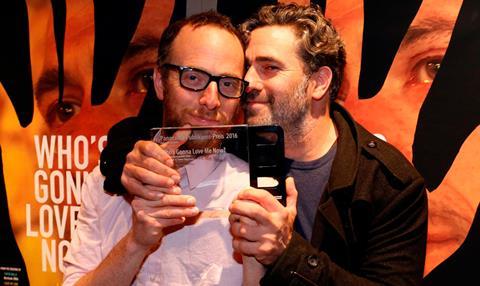 Fraternal film-making duo Barak and Tomer Heymann of Tel Aviv-based Heymann Brothers Films are plotting two new features, including a documentary about communist politician Dov Khenin, the only Jewish-Israeli member from political alliance Joint Arab List to be elected into Parliament (Knesset).
Barak Heymann is directing the feature, which follows the political figure as he advocates socialism and democracy across the country. Many of the scenes are being filmed in the Knesset.
Falling In LOVE With A Politician (working title) is expected to be completed in early 2017. The Rosa Luxemburg Stiftung (Israel) and Israel's Yes Docu channel have supported the project.
The duo are also working on Jonathan Agassi Saved My Life, a documentary about Israel-born gay porn star Jonathan Agassi.
The film, directed by Tomer Heymann, follows Agassi across five years.
The pair are producing two versions of the film, one of which will contain X-rated footage. Makor Foundation For Israeli Films and Channel 8 have supported development, and the film is due in the first half of 2017.
Heymann Brothers Films has had a vintage year. Who's Gonna Love Me Now? premiered in the Berlinale's Panorama strand, winning best documentary, while Mr Gaga premiered at Jerusalem last year and went on to play festivals across the globe, picking up an audience award at Texas's SXSW.
Since its Israeli release in October 2015, Mr Gaga has clocked up more than 100,000 admissions.