The €50,000 prize sponsored by Eurimages goes to a Spanish-French co production that mixes science fiction and documentary.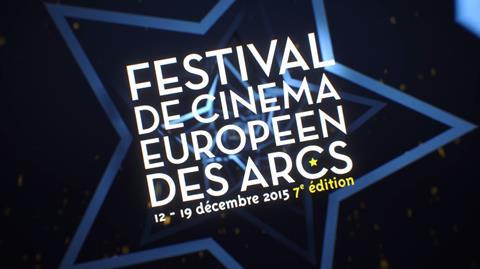 The European Film Festival of Les Arcs, held December 10-17 in the French Alps, awarded the industry prizes yesterday (December 12). From the 16 films that were presented in their postproduction stage at the Work In Progress section, The Hidden City won the €50,000 Eurimages Lab Project Award.
The jury - composed of French directors Bertrand Bonello and Clément Cogitore, Italian festival programmer Beatrice Fiorentino, Finnish festival director Sara Norberg and Eurimages Luxembourg Representative Karin Schockweller - was impressed by the unlikely use of the science fiction imagery within the documentary, directed by Victor Moreno.
Set in a labyrinth of tunnels, sewers, transportation networks and underground stations, this Spanish and French co production by El Viaje Films and Pomme Hurlante Films tells the story of the subterrean heart of the world's most developed cities.
A delighted Moreno (Goya nominated for The Building) told Screen International he was very grateful for the prize, saying it was "a boost to the film's budget and its prospects of international projection". Most of the film is scheduled to be filmed next spring in Madrid and Moreno is aiming to have the film ready for 2018.
Talking about the film's unusual mixture of science fiction and documentary, Moreno said: "It's got to do with the discovery of the underworld of a big city. My interest in science fiction is not so much related to the future or a far away galaxy as it is to our immediate present, the science fiction elements in our everyday life."
The number of projects presented for the Work In Progress final selection has increased significantly this year. Frédéric Boyer, artistic director of Les Arcs Film Festival, explained that in 2015 they received 75 projects and this year the figure doubled to 150, from which they chose 15 for Europe plus one from Canada, with Quebec being guest of honour at Les Arcs coproduction village. Awards aside, this section is destined to help more experimental films have a broader access to distributors, festival programmers and sales agents.
The Work in Progress section of Les Arcs also announced the Hiventy price for €10,000 for in-kind post-production to Good Luck, a French and German co production directed by Ben Russell. Out of the Les Arcs 1950 Coproduction Village, the €4,000 Arte International Award was given to The Father Who Moved Mountains. A Roumanian production by Mobra Films directed by Daniel Sandu.