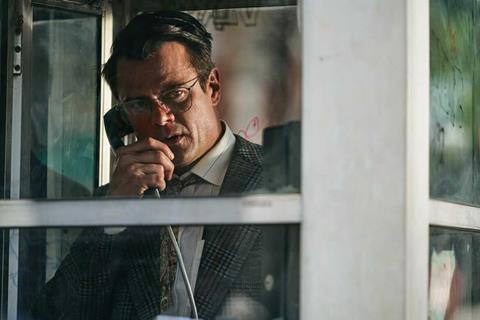 Highland Film Group has closed a raft of territory deals on action heist thriller Bandit starring Josh Duhamel and Mel Gibson.
Rights have gone to Signature Entertainment for the UK and Scandinavia, SquareOne Entertainment for Germany and German-speaking Switzerland, Originals Factory for France and French-speaking Switzerland.
In other deals Bandit has closed with and Madman Entertainment in Australia/New Zealand, YouPlanet Pictures in Spain and Daro Film Entertainment in Bulgaria, former Yugoslavia, Czech Republic, Slovakia, Hungary, Poland, Romania and Russia / Baltics.
Further sales have closed with Three Lines for Benelux, Spentzos Film for Greece, Minerva Pictures for Italy, Pris Audiovisuais for Portugal, MovieBox for Turkey, Eagle Films for Middle East, SPI International for Israel, PictureWorks for India, Joy N Cinema for South Korea, Cai Chang for Taiwan, and Filmfinity for South Africa.
Allan Ungar (Gridlocked) directed from a screenplay by Kraig Wenman based on Robert Knuckle's novel and journalist Ed Arnold's interviews with Gilbert Galvan Jr., who lived under the name Robert Whiteman when he was dubbed the Flying Bandit in 1987.
Duhamel plays career criminal Whiteman who escaped from a US prison and crossed into Canada to assume a new identity. After falling in love with Andrea (Cuthbert) he turned to robbing banks and was convinced by gangster Tommy (Gibson) to take on bigger jewellery heists. He soon comes to the attention of a brilliant detective, played by Nestor Carbonell, and a cross-country manhunt ensues.
The film is currently in post-production. Jordan Yale Levine and Jordan Beckerman of Yale Productions produced with Eric Gozlan of Goldrush Entertainment. Duhamel serves asexecutive producer alongside Arianne Fraser and Delphine Perrier of Highland Film Group, in addition to Shaun Sanghani, Luke Taylor, Matthew Helderman and Tyler Gould of BondIt Media Capital, Richard Iott, Ungar, Kraig Wenman, Richard Switzer, Ian Niles, Lee Broda, Colby Colte, Jason Kringstein, Scott Levinson, Lisa D'Ambrosio, Peter R. Anske, Dr. Faisal Mahmood and Packer Morley.
"I had as much fun making this film as anything I've done in my career. This is the kind of character you dream about as an actor and I'm really proud of the ride that Bandit takes you on," said Josh Duhamel.
"I'm so thrilled to see the physical return of the Cannes festival and marke and couldn't be happier about Bandit being available for audiences around the world to see later this year. I can guarantee it's an experience that will resonate with everyone," added Ungar.