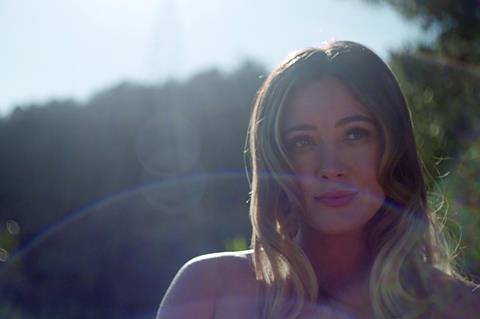 Voltage Pictures has acquired worldwide sales rights to psychological thriller The Haunting Of Sharon Tate starring Hilary Duff and will launch sales at the EFM next week.
Production is underway on the Skyline Entertainment project, in which Duff (pictured) plays the late actress who was slain by Charles Manson's followers in 1969.
The Haunting Of Sharon Tate imagines Tate's final days. Pregnant with Roman Polanski's child and awaiting the director's return from Europe, the 26-year-old actress becomes plagued by visions of her imminent death. The cast includes Jonathan Bennett and Lydia Hearst.
Daniel Farrands (The Amityville Murders) directs from his screenplay. Lucas Jarach and Eric Brenner produce, and Jim Jacobsen serves as executive producer.
"We are excited to bring this new thriller to market given the public's continued fascination with the notorious subject matter, and the international star appeal of lead Hilary Duff," said Voltage executive vice-president of sales Alexandra Cocean.
The Manson murders have indeed captivated Hollywood. Two other projects are in the works: Quentin Tarantino has written a screenplay that concerns the Manson Family, while Mary Harron is lining up Charlie Says with Matt Smith and Suki Waterhouse.