The publicist who worked with Barbra Streisand, The Beatles and The Rolling Stones and advised Bill Clinton and Israeli premier Yitzhak Rabin has died at his Los Angeles home. He was 86.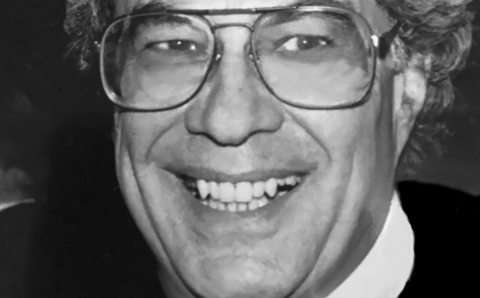 David Horowitz's wife Lynn confirmed on Monday that the longtime publicist, awards campaign specialist and Civil Rights activist died on July 17.
Horowitz was born on July 21, 1929, in New York City. The family relocated to Miami and then Los Angeles, where he attended UCLA as a pre-med student before finding his way into advertising.
He served as an account executive at The Goodman Organization, handling Warner Bros, United Artists, and American International Pictures. As a unit publicist he worked on Billy Wilder's Irma La Douce and The Fortune Cookie.
Horowitz' in-house roles of note included president of corporate entertainment, president of the film division and president of the TV division at Rogers & Cowan. He went to Warner Bros in the 1970s, first as the film division's head of publicity and then as vice-president of advertising, publicity and promotion.
Horowitz worked extensively throughout his life on causes that mattered to him.
He helped assemble talent for a Watts fundraiser after the 1965 riots in the troubled Los Angeles enclave, and enlisted Streisand to a benefit concert for a fundraiser for the Southern Christian Leadership Conference after the assassination of Martin Luther King.
Among other accomplishments, Horowitz booked Bill Clinton to play saxophone on TV as a way of growing his appeal among young voters in particular. He would later decline an offer to work for the new president in the White House.
Horowitz also worked for a number of pro-Israel organisations and advised Rabin on election strategy.
Starting in 1990, he focused on awards season campaigning for studio clients and worked on contenders such as The Lord Of The Rings trilogy, Dances With Wolves and The Silence Of The Lambs.
Horowitz is survived by his wife of 56 years Lynn (neé Rockman), his sister-in-law Norma Rockman, godchildren Annelis and Will Laakko and their parents Keith and Betsy Laakko, and surrogate daughter Linda Dresie and her family.
Services will take place at Mount Sinai Memorial Park on Forest Lawn Drive in Los Angeles on July 25 at 10am. In lieu of flowers, contributions can be made to the Southern Poverty Law Center, to Mazon or to any charity of choice.