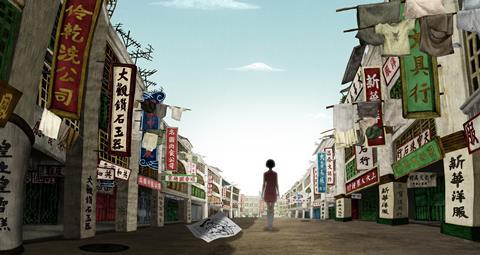 Hong Kong International Film Festival (HKIFF) usually takes place over the Easter holidays in March-April, but this year was first postponed to late August, then eventually cancelled, due to the Covid-19 pandemic.
While many festivals in Asia have managed to take place with physical screenings, albeit without international guests, HKIFF fell victim to unfortunate timing. A third wave of Covid-19 emerged in the city in July, just weeks before the festival was scheduled to take place, forcing Hong Kong's cinemas to close for a second time. As the timing of the outbreak was so close to the festival's scheduled dates (August 18-31), it wasn't feasible to move online.
However, cinemas finally reopened on August 28 and have been operating with social distancing measures ever since. As the situation had stabilised, HKIFF Society decided to bring the cancelled programme to Hong Kong residents through the five week-long CineFest (September 30-November 5), which has been running at K11 Art House in Tsim Sha Tsui.
The programme has included HKIFF's cancelled Filmmaker in Focus section, looking back at the work of Michael Hui, who helped revive Cantonese cinema in the 1970s; several of the festival's Firebird award winners; international titles including Berlin Silver Bear winner Never Rarely Sometimes Always; and the world premieres of several local films.
Albert Lee, HKIFF Society executive director, explains that in total 80 films are being screened from the cancelled HKIFF44 and CineFan programmes. "For HKIFF44, we had initially programmed 150 films. So the proportion of the original programme is roughly 54%," Lee says.
While this has been a boon to local cinephiles, it's also provided a much needed platform for several Hong Kong productions that were planning to use HKIFF as a theatrical release launchpad. These include Yonfan's No. 7 Cherry Lane, which won best screenplay at last year's Venice film festival, and Man Lim-chung's Keep Rolling, a documentary about iconic Hong Kong filmmaker Ann Hui, which was scheduled to open the cancelled HKIFF.
Also receiving world premieres at CineFest were Kit Hung's Stoma, based on the true story of a young gay photographer's battle with cancer, and Glenn Chan's psychological crime thriller Shadows, starring Stephy Tang and Philip Keung.
In most cases the director and some cast of each film were able to physically attend a Q&A after each screening. An exception was Singaporean filmmaker Glenn Chan, who greeted the audience through a pre-recorded video message, while producer Mani Man and several cast members attended the Shadows screening. However, Hong Kong filmmakers Yonfan, Kit Hung and Man Lim-chung were all able to greet the audience in person.
"I spent seven years producing this film, which I took to many festivals around the world. Much to my regret, it's not been until tonight that I can share it properly with Hong Kong audiences," said Yonfan at the screening of No. 7 Cherry Lane, an animated feature set in Hong Kong in the 1960s.
Despite being cancelled, HKIFF kept its juries and handed out awards following an online judging process. Several of the award winners are also screening at CineFest, including Zheng Lu Xinyuan's The Cloud In Her Room, which won best film and best actress; Liang Ming's Wisdom Tooth (best director and actor in the Young Cinema Competition) and Benjamin Ree's The Painter And The Thief (winner of the Firebird Award in the documentary competition).
In addition to the screening of Never Rarely Sometimes Always, CineFest is also providing a physical outing for international films such as The Cordillera Of Dreams (Chile), Beanpole (Russia), Moonlit Winter (Korea) and Nasir (India).
Lee says ticket sales were slightly lower than expected as cinemas are operating at 75% capacity due to social distancing requirements. "However, we're pleased with the public response overall. We knew it would take time for audiences in Hong Kong to return to the cinemas after such a lengthy lockdown."
Well-attended screenings included Michael Hui's The Private Eyes, followed by a meet-the-audience session, No.7 Cherry Lane and all the world premieres, as well as two gay-themed films – Liu Kuang-hui's Your Name Engraved Herein and Isao Yukisada's The Cornered Mouse Dreams Of Cheese.
Many of these films are gearing up for a theatrical release in Hong Kong in coming weeks – including the three local world premieres, No.7 Cherry Lane, The Cornered Mouse Dreams Of Cheese, Taiwanese titles Little Big Women and Dear Tenant, and Elia Suleiman's It Must Be Heaven.
As for next year, HKIFFS has opened submissions for an in-theatre festival, scheduled for April 1-12, while the Hong Kong-Asia Film Financing Forum (HAF), also organised by HKIFFS, is scheduled for March 15-17, during Hong Kong Filmart (March 15-18).
In the meantime, HKIFFS will keep local film fans busy with its CineFan series of repertory programmes, including a Federico Fellini retrospective, scheduled for November and December.