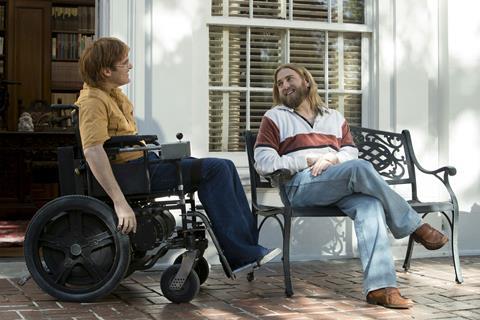 Hong Kong cinemas will reopen this weekend (Friday, May 8) as the government relaxes some of the restrictions that have been in place for more than one month as safety measures in the fight against the Covid-19 coronavirus.
Among the films that will play this weekend are Trolls World Tour, Gus Van Sant's Don't Worry He Won't Get Far On Foot, German horror Heilstatten, Taiwanese horror The Bridge Curse and Tora-san, Wish You Were Here, the 50th installment in Japanese director Yoji Yamada's long-running franchise.
Other sites allowed to open in Hong Kong this weekend include gyms, beauty salons, mahjong parlours and public entertainment venues. Bars will also be able to open, so long as they operate at half capacity, but night clubs and karaoke venues will remain shut. Secondary school pupils will be able to return to school on May 27.
The Hong Kong government closed all cinemas on March 28 when a second wave of infection cases, mostly imported from the US and Europe, led to an increase in social distancing measures. Before late March, most cinemas were open but operating with staggered seating plans, temperature checks and deeper cleaning sessions between each show.
Those safety measures will now be reinstated as the government has stipulated that, while cinemas can reopen, each session should not be completely house full.
For example, Broadway Cinemas, one of Hong Kong's biggest exhibitors, is reinstating its "Diamond Seating Plan" where seats are arranged so that two people sitting together will have two empty seats in front, behind and on each side of them. All customers will have their temperature checked and be asked to wear masks.
UA Cinemas, which introduced alternate rows ticketing as early as February 10, is also reopening with a chessboard-style seating plan to ensure customers can watch a film while maintaining social distancing. The cinema chain has also arranged for deep cleaning and disinfection at all sites before reopening and will carry out additional cleaning between sessions, temperature checks and ask customers to wear masks. For now, Hong Kong cinema-goers will not be able to consume food or drinks while watching a show.
The news came as Hong Kong recorded no new Covid-19 cases today (Tuesday, May 5), following a few weeks with no local transmission and only a handful of infection cases imported from overseas. As of today, Hong Kong's infection total stands at 1,040 with four deaths.
Although one of the first places to report Covid-19 infections, due to its proximity to the first outbreak centre in Wuhan, mainland China, Hong Kong has kept the virus under control due to strict social distancing, contact tracing and quarantine measures and because most local residents wear masks.
However, the local economy has been badly affected, shrinking 8.9% in the first quarter of 2020, compared to the same quarter last year. In recent months the government has launched two stimulus packages to help local businesses and workers.