EXCLUSIVE: SC Films inks deal with SP Releasing.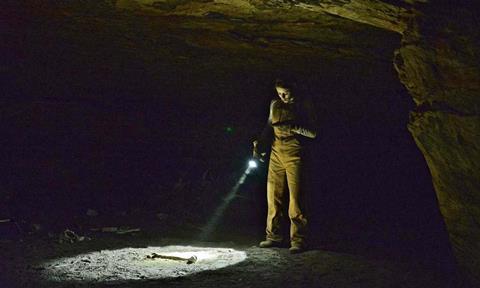 SP Releasing has acquired all North American rights to horror title Demon Hole from SC Films International, which handles world sales.
Writer-director Josh Crook's (La Soga) horror follows six teens doing forced community service in a remote forest where a fracking crew has unwittingly unleashed a demon.
Cast includes Samantha Scaffidi, Austin Ramsey, Paris Campbell, Summer Bills, Adrian Denzel and internet personality Samhain as the devil.
US director Crook's 2006 short Salvage premiered at Sundance while action-thriller La Soga premiered in Toronto. Demon Hole is set for an October release in the US.
Following the acquisition Scott Moesta of SP Releasing said: "We're thrilled to be working with SC Films, the filmmakers and Samhain to promote and exploit Demon Hole in October throughout North America."
"I'm very excited about SP's passion and release strategy for Demon Hole," director Josh Crook said. "I wanted to make a throwback to what made watching horror fun for me growing up."