Hope Davis also joins John Deery's Israel-Palestine drama.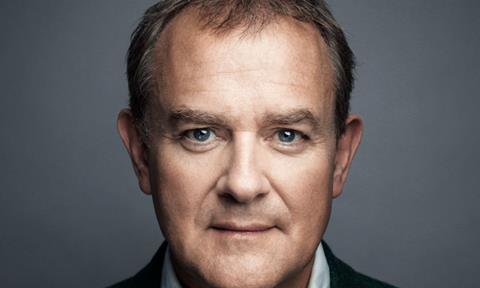 Hugh Bonneville (Downton Abbey), Hope Davis (American Crime) and Alan Ritchson (Hunger Games: Catching Fire) have joined Middle East-set drama The Rock Pile.
The film is directed by John Deery (Conspiracy of Silence), written by David McBrayer (Beat the Drum) and produced by Joejack Entertainment, Z Productions LLC and 2-Teams Productions.
It is also being produced with the support of the Jerusalem Film Fund and the Palestinian community.
The producers are in the process of appointing a sales agent. Worldwide rights for the film are currently available.
Executive producers are Charles Moore (Lady In The Van), Penny Wolf, Rick McCallum (A United Kingdom) and Mark Foligno (The King's Speech).
The Rock Pile follows the story of British journalist Bob Hastings, played by Bonneville, who is relocated to Jerusalem. There he learns the story of three young boys of different faiths who are brought together through football.
"There has never been a greater need for understanding between nations, creeds and cultures than now" Bonneville said.
"From the moment I first read The Rock Pile I felt buoyed by its tolerance and understanding. With children from fractured backgrounds as our guides, this film acknowledges religious and social differences, while reminding us of our common humanity. It's a heart-warming, heart-breaking story that doesn't take sides."
Deery added: "The Rock Pile goes to the very heart of one of the world's greatest, intractable and emotive issues – the Israeli-Palestinian conflict.
"I have been lucky enough to surround myself with some great talent to help bring my vision to the screen and, in particular, am delighted to be working with Hugh Bonneville again on this timely and important film.
"David McBrayer and I are pleased Haim Mecklberg has joined our Israeli producing team. Haim produced Sand Storm, the 2016 winner of six Israeli Academy Awards including Best Film and the World Cinema Grand Prize at Sundance. His experience on the ground will be a great addition to our production."