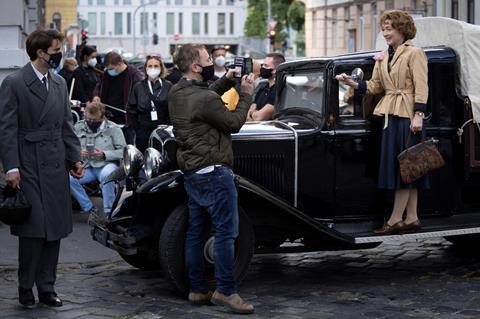 Independent producers or studios looking to shoot in Hungary now need just 50% of the cash outlay for their projects following the creation of a new lending facility.
Budapest-based production services outfit Hero Squared has partnered with investment bank Citi Hungary to secure the new lending facility against the government's long-standing 27% VAT and 37.5% rebate.
The facility has already been tapped for $5m in lending during 2021.
Hero Squared partner and producer Daniel Kresmery secured the deal alongside Lajos Nagy of Jazzfilm, a leading provider of accounting services and rebate administration in Hungary.
Since being launched by Kresmery and former Focus Features executive Jonathan Halperyn in 2018, Hero Squared has completed films including Toei Animation's Knights of the Zodiac, official co-productions Mrs. Harris Goes to Paris, acquired by Focus Features for worldwide distribution, and Brandon Cronenberg's Infinity Pool, picked up by Neon/Topic for the US.