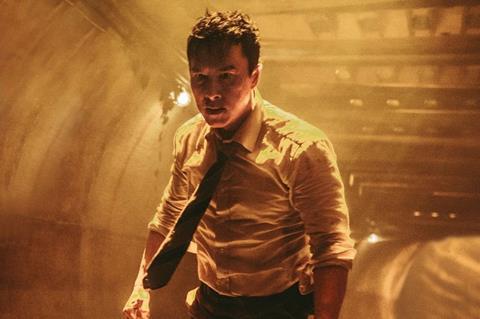 Organisers at 2021 New York Asian Film Festival (NYAFF) have announced the international premiere of Benny Chan's Hong Kong-Chinese action film Raging Fire as the Centerpiece film.
Chan completed the film prior to his death in August 2020. Donnie Yen stars as Shan, a by-the-book cop whose past returns to haunt him. After a sting operation goes wrong Shan finds himself pitted against Ngo (Nicholas Tse), a former protégé who has turned criminal mastermind and is out for revenge.
Chan, a NYAFF Centerpiece guest in 2011, produced with Yen, whose credits include Shanghai Knights, The Monkey King, Ip Man, and Rogue One: A Star Wars Story. The cast includes Qin Lan, Ray Lui Leung-wai, Ben Lam, and Simon Yam.
The closing film is the North American premiere of Kim Ji-hoon's disaster comedy Sinkhole straight from its world premiere at Locarno Film Festival. The South Korean film focuses on a group of people who must pull together in a battle against time and gravity.
The opening film is the in-person-only international premiere of Ryoo Seung-wan's South Korean action thriller Escape From Mogadishu. More than 70 films will screen at the virtual and in-person NYAFF that runs from August 6-22.