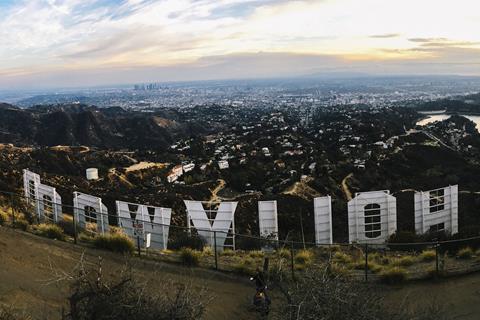 Below-the-line workers union International Alliance of Theatrical Stage Employees (IATSE) has set an October 18 US strike date unless an agreement is reached on contract renewal talks with the studios.

Should there be no resolution the potentially devastating industrial action will commence at 12.01am PT on Monday and impact most features and TV shows across the US. It would be the biggest strike affecting Hollywood since the writers strike in 2007-08.
Last week talks resumed with the Alliance of Motion Picture and Television Producers (AMPTP), which represents the studios, after a 60,000-strong block of IATSE crew members and craftspeople affiliated to 36 local unions in the US (13 chapters on the West Coast and 23 that work nationwide) voted overwhelmingly to authorise strike action.
"However, the pace of bargaining doesn't reflect any sense of urgency," IATSE's international president Matthew Loeb said on Wednesday (October 13). "Without an end date, we could keep talking forever. Our members deserve to have their basic needs addressed now."
In a statement AMPTP said, "There are five whole days left to reach a deal, and the studios will continue to negotiate in good faith in an effort to reach an agreement for a new contract that will keep the industry working."
Affected productions would be those covered by AMPTP's Basic Agreement, Area Standards Agreement and Videotape Agreement, all of which are up for renewal. The Basic Agreement covers local IATSE chapters that represent art directors, script supervisors, grips, crafts services, on-set medics, costume designers, hair and make-up professionals and other craftspeople.
After months of failed talks the parties are still without a deal on key issues such as rest periods, meal breaks, higher minimum wages, and greater compensation for work on streaming projects. As the industry catches up after the wave of production shutdowns due to the pandemic, conditions have become even more intense and individuals have complained on social media of work days lasting longer than 17 hours.
It is understood a strike would not impact IATSE's agreements covering commercials, low budget productions under $15m – of particular relevance to the independent community – and premium networks. New York IATSE chapters are not directly affected although there have been reports that members could strike in sympathy.
IATSE has posted a countdown clock on its website.