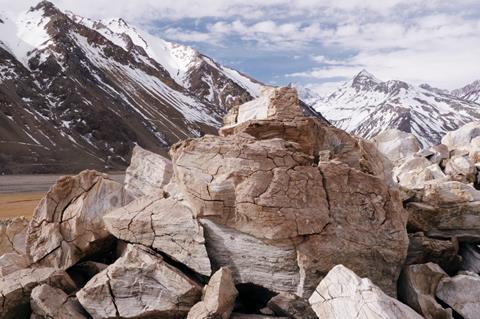 Icarus Films has picked up North American rights from Pyramide International to Patricio Guzmán's The Cordillera Of Dreams ahead of its North American premiere in Toronto.
French-Chilean co-production Cordillera earned a special metion among the documentary selections in Cannes this year. It profiles the France-based filmmaker's native Santiago – a place he left after the Augusto Pinochet regime seized power in 1973 – and is a personal reflection that also pays homage to the mountain range surrounding the city.
The film from Atacama Productions is the final instalment in a trilogy encompassing Nostalgia For The Light (2010) and The Pearl Button (2015), and marks the latest of many collaborations between Icarus and Guzmán after such films as The Battle Of Chile, Salvador Allende, and The Pinochet Case.
After the North American premiere in TIFF DOCS, Cordillera will receive its US premiere in competition at the Chicago International Film Festival, and its New York premiere at IFC Center in the first quarter of 2020.
Cordillera is the third film Icarus Films has released that won the Cannes documentary award after Eryk Rocha's Cinema Novo in 2016 and Marcia Tambutti Allende's Beyond My Grandfather Allende in 2016.
Icarus president Jonathan Miller negotiated the deal with Eric Lagesse, CEO of Pyramide International.