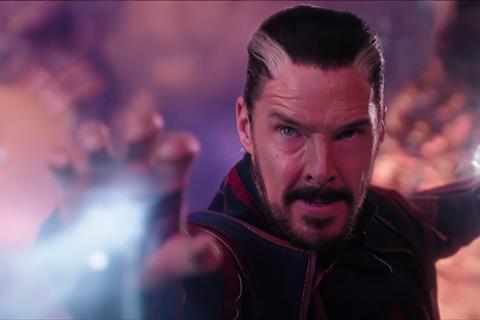 Iceland's culture minister is today introducing a bill in parliament that will increase the country's already-popular filming incentive from its current 25% rebate to a 35% rebate for larger productions.
Productions could qualify for the 35% if they meet three conditions: a minimum Icelandic spend of $2.3m (200m ISK); at least 30 days of shooting and post-production in Iceland; and employing at least 50 people who pay taxes in Iceland.
Smaller productions that don't meet those criteria will still be eligible for the current 25%. The rebate is available both for feature film and episodic work and there is no cap.
Minister of Tourism, Culture, and Trade Lilja Alfreðsdóttir – a member of the Progressive Party – has accelerated the timeline for this film proposal, not waiting until autumn as originally planned. There will be three readings in parliament and discussion via a committee, but the process should be finished by end of June assuming the three-party coalition government agrees.
Kristinn Thordarson, head of production and producer at Truenorth, who works on both local projects and big inward-investment shoots in Iceland, told Screen in Cannes, "We've been pushing for a boost for at least three years and it was one of the promises the Progressive Party of Iceland ran on. The minister has done an amazing job of pushing it through at this speed. It's a real game changer. We can build more studios now, already Baltasar Kormakur has his Reykjavik Studios, but for us at Truenorth, if we can attract a big TV show that allows us to build at least one or two more stages and that can allow projects to come to Iceland for their whole shoot. We are already in talks for a big US series for autumn 2022."
Iceland has already been booming in recent years, and was especially busy as a safer country for shooting during the pandemic. The country has recently hosted projects including Netflix's Luther film and action thriller Heart Of Stone; a big Marvel TV project as well as Doctor Strange In The Multiverse Of Madness; and Hulu's Washington Black.
Alfreðsdóttir told Screen, "The objective is to enhance the scale and duration of projects filmed in Iceland and aim at further fostering the domestic film industry…I was particularly pleased with the widespread support in Parliament when introducing the bill which bears testament to the support that the film industry enjoys in Iceland. The economy did not sit idle during the pandemic and now returns fully open for business after Covid with enhanced infrastructure to welcome new business in the field of creative industries."