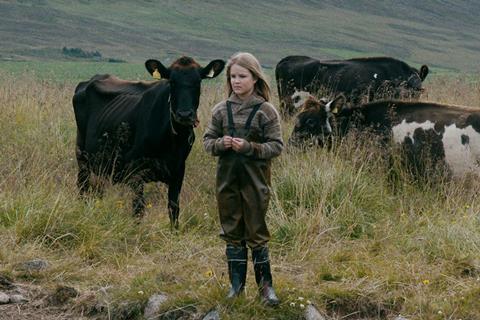 The Swan, directed by Ása Helga Hjörleifsdóttir, has been sold by Berlin-based sales outfit m-appeal to North America, China and Lithuania.
The film had its world premiere in the discovery section at the Toronto Film Festival.
Synergetic Distribution have acquired North American rights with plans for a theatrical release (the release date is TBC).
Hugoeast will release in China, with Lithuanian rights going to the European Film Forum Scanorama, one of the main film festivals in Lithuania. The Lithuanian premiere will take place on 10 November.
Set in Iceland, The Swan follows a wayward 9-year old girl, Sól, who is sent to distant countryside relatives for the summer and becomes entangled in a drama she doesn't understand.
Anatol Chavez, Director of Acquisitions at Synergetic Distribution, said: "As a theatrical distributor of art house content, we are happy to be releasing this visually rich lovelorn story as seen through the eyes of a curious girl."
The Swan is currently playing at Thessaloniki IFF 2017 and will also screen at Tallinn Black Nights 2017 and the Cairo IFF 2017.