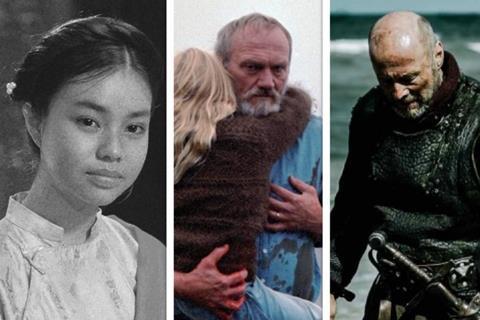 Icelandic Oscar submission A White, White Day is one of three new international additions to Film Movement's Virtual Cinema that will get their first-run North American launch on the digital platform.
Vietnamese drama Between Shadow And Soul and Polish thriller Sword Of God also join the roster, which New York distributor Film Movement set up with Art House Convergence last month in response to theatre closures amid the coronavirus pandemic, launching with five titles.
Since then more than 275 theatres across North America including Laemmle Theatres, Alamo Drafthouse Cinema, Studio Movie Grill, and Angelika Film Center have signed up to the platform. Audiences rent films for $12 via the theatres' websites or the Film Movement site and participating theatres receive 50% of net revenues.
Hlynur Pálmason's A White, White Day will debut on April 17 and earned Ingvar Sigurdsson the Cannes' Critics' Week best actor award last year for his performance as an off-duty police chief who suspects a local man had an affair with his late wife.
Ash Mayfair directed Between Shadow And Soul, a silent black and white reworking of her 2018 debut feature and 2020 Film Independent Spirit Award "Someone To Watch" nominee The Third Wife. The story is set in late 19th century Vietnam as a 14-year-old bride of a wealthy landowner falls in love with the man's second wife. Nguyen Phuong Tra My stars in Between Shadow And Soul and the drama will debut in the second quarter.
Oscar-nominated Bartosz Konopka's Polish thriller Sword Of God takes place in the early Middle Ages and centres on two knights whose mission to spread Christianity takes them to a pagan village in the mountains. Krzysztof Pieczynski and Karol Bernacki star.
"We've been working around the clock to keep up with the demand from theatres and audiences alike," said Film Movement president Michael Rosenberg. "We're thrilled that, with the five films we currently have in release, we've been able to support art house cinemas, as well as give home viewers the chance to escape for a few hours with the best independent cinema has to offer. Continuing in that vein, we'll be virtually premiering three distinctive films in North America that will certainly find appreciative audiences."
Virtual Cinema's first five screenings are being released through mid-March. Jan Komasa's Oscar-nominee Corpus Christi is on the list, alongside Diao Yinan's Chinese noir thriller The Wild Goose Lake, Bertrand Bonello's French-language, Haiti-set fantasy Zombi Child, and digitally restored classics L'Innocente from Luchino Visconti, and Bruno Barreto's Dona Flor And Her Two Husbands.