Hilmar Sigurðsson, current CEO of animation specialists GunHil, will become CEO of Sagafilm.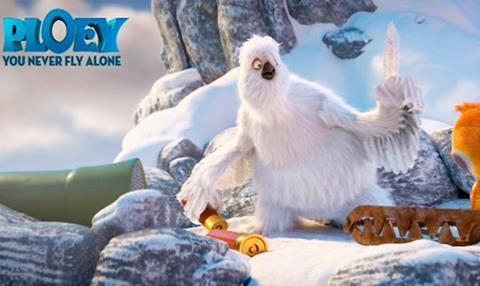 Iceland production company Sagafilm has acquired animation specialist GunHil Ltd., which will become a subsidiary of Sagafilm as of Jan 1.
Guðný Guðjónsdóttir, CEO of Sagafilm, will leave the company after 10 years to pursue personal endeavors. From Jan 1, Hilmar Sigurðsson, current CEO of GunHil, will become CEO of Sagafilm.
The combined company will have 40 employees. There will be no redundancies. Sigurðsson told Screen, "There is just strength coming out of the merger. Our current animation projects fit wonderfully alongside Sagafilm's projects as a new dimension. We have been working on live action as well, which also fits right into their current slate. GunHil will also benefit from Sagafilm's stronger post-production, finance, sales and marketing and can furthermore enhance the services that Sagafilm offers."
Sagafilm, established in 1978, has credits including current Netflix series CASE, documentary Last Days of the Arctic, and the local versions of MasterChef and The X Factor. The company has worked in production services on Hollywood hits such as Star Trek Into Darkness and Batman Begins.
Árni Geir Pálsson, chairman of board at GunHil, will join in the board of directors of Sagafilm.
"This acquisition is a logical step in building international awareness of Sagafilm and the move into animation will give the company new exiting future," said Ragnar Agnarsson, chairman of the board of Sagafilm. "We are very excited to have Hilmar on board."
"Guðný has made significant contributions to Sagafilm. All of us wish Guðný the best in her endeavors and look forwards to hopefully working with her again in the future."
GunHil is currently producing animated feature Ploey - You Never Fly Alone, which ARRI Worldsales has already pre-sold to 30 countries and will be delivered by the end of 2017.
Haukur Sigurjonsson will now take a greater role in running the day to day operations of GunHil.
Sigurdsson added, "This development allows us to undertake even larger and greater projects which in turn strengthen our economy. The future for Icelandic filmmaking looks very promising."