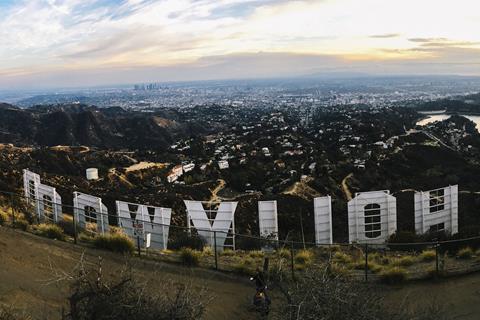 ICM Partners has become the second big Hollywood agency to sign a new franchise agreement with the Writers Guild of America (WGA), which has been in dispute with talent agencies over packaging and other issues for more than a year.
Since the dispute began, the WGA has signed new franchise agreements with dozens of smaller and mid-sized agencies and last month UTA became the first of the big agencies to reach agreement with the Guild.
The deal with a second major agency is significant because it triggers clauses in both the UTA and ICM agreements requiring an end the controversial practice of packaging by June 30, 2022.
CAA and WME are still holding out against signing new agreements, however, and both are still involved in litigation with the WGA (ICM was not involved in the litigation and UTA agreed to end its involvement when it signed with the Guild).
The ICM deal, which means the agency can once again represent WGA members for covered writing services, has terms that "substantially match" those of the UTA deal, according to the Guild. The terms include "strict limitations" on agency ownership of production entities, another of the issues that originally prompted the stand-off between the agencies and the union. Among the limitations is a 20% cap on an agency's non-controlling ownership of a production company.
In a statement on the agreement, ICM co-president Kevin Crotty said: "We are looking forward to getting back to work for our writer clients. The pandemic has caused tremendous hardship and every facet of our industry is greatly challenged because of it. It was time to bridge this gap and get back to helping our clients tell stories that entertain, enlighten, connect and comfort audiences everywhere."