Ida producer Opus Film and distributors Against Gravity and Next Film were among the winners at the 8th Polish Film Institute Awards.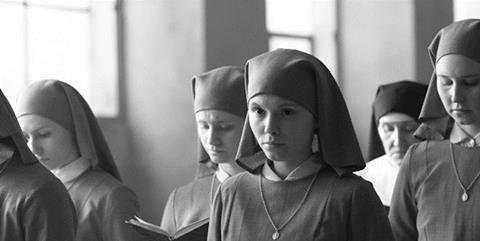 The awards were presented at a gala ceremony last night during the Gdynia Film Festival (Sept 14-29).
Lodz-based Opus Film and the ACME PR agency won the prize for ¨International Promotion of Polish Cinema¨ for its Oscar campaign for Pawel Pawlikowski's Ida, which won Best Foreign-Language Film at the Academy Awards.
Next Film was recognised for its distribution of Jan Komasa's Warsaw Uprising and Lukasz Palkowski's Gods, the big winner at last year's Gdynia Film Festival with admissions topping 2.2 million in Polish cinemas.
Against Gravity received the award for ¨Distribution of a Non-Commercial Foreign Film in Poland¨ for its release of Russian director Andrey Zvyagintsev's Oscar-nominated Leviathan.
In addition, the 41st Film Summer in Insk beat off competition from the 5th American Film Festival in Wroclaw and the 21st Nationwide Festival of the Film Art ¨Prowincjonalia¨ to be named the Polish Film Event of 2014.
ORKA Studio was recognised for its digital reconstruction of the Warsaw Uprising chronicles, and the Film Spring Open Foundation was voted as offering the best professional film education programme in the last year.
Launched in 2008, the Awards intend to acknowledge the diverse efforts made by cineastes and organisations in promoting an interest and appreciation of cinema in general as well as in Polish cinema at home and abroad.
The winners in 13 categories were decided by a jury headed by the outgoing Polish Film Institute director Agnieszka Odorowicz and included Gdynia Film Festival's artistic director Michal Oleszczyk, film critic Magdalena Sendecka, Artur Liebhart, director of the Docs Against Gravity Festival, and Krystyna Zamyslowska of the Lodz Film Museum.
Polish-Lithuanian collaboration
Co-productions between Poland and Lithuania were among the projects presented by producers during last weekend's co-production gathering on the sailing ship Brabander travelling between Klaipeda and Gdynia.
Vilnius-based Artbox's Kestutis Draszdauskas is partnering with Dorota Rozkowska of Arkana Studio for Pawel Pitera's two-part docu-fiction Habit And Armour which recently received production funding from the Lithuanian Film Centre, while Rozkowska is preparing the documentary Lithuania, My Fatherland, which is being planned as the first of a series of documentaries exploring diverging perspectives on historical events, with future films to be made in Ukraine, the Czech Republic and other countries.
Teresa Rozanowska of Ketvirta Versija is working with Polish filmmaker Marcin Wrona on the development of the drama Bing Bang, set in Vilnius at the end of the Second World War as a young boy from a well-to-do Polish family falls in love with a Lithuanian girl.
Wrona's latest feature Demon premiered in Toronto this week and is now competing in the Main Competition in Gdynia.
In addition, Marija Razgute of Ciobrelia has Maria Lewandowska of Poland's No Sugar Films onboard as a co-producer for Audrius Blazevicius' debut feature Crisis which is set in Lithuania during the economic crisis in 2008 and will start shooting this November.
Razgute had previously produced Blazevicius' short fiction Ten Reasons in 2011.
Moreover, Justyna Rucinska of Lodz-based WJTeam is preparing production with the Lithuanian animator Birute Sodeikaite for the animation feature Last Stop Is The Moon as well as being a partner on the Norwegian-Swedish-French-Polish co-production of the 2D animated feature The Tower.
Unique setting
The unique setting for networking between the 12 producers was also used by Fralita Films' Zivile Gallego to pitch the new film by Arunas Matelis, the documentary Country Of Happiness, about the story of immigrants from Poland, Lithuania and the Czech Republic making a new life in their dream destination of Norway only to have their children taken away from them and placed in foster families.
As Gallego recalled in Gdynia, the floating co-production meeting was launched in Klaipeda last weekend with the popping of champagne corks on the news that one of her latest productions, The Summer of Sangaile, has been selected by Lithuania as its candidate for the Best Foreign Language Feature Film Oscar.
Joanna Wendorff-Ostergaard of the animation and live action specialists Animapol Film Studio pitched the 13-part children's TVseries Sting Team and her brother Pawel's comedy It's Quite Normal At Your Age, while junior producer Ruta Petronyte - who replaced Dansu Films' chief Monika Sakalaiskaite at very short notice - was on the boat looking for potential partners for Ernestas Jankauskas' feature project Jellyfish In The Moon after Dansu previously worked with him on the 2014 film The Queen Of England Stole My Parents.
Alter Ego Pictures' Izabela Igel, who produced Poland's first LGBT feature Floating Skyscrapers, introduced Bodo Kox's second feature The Man With The Magic Box, set in the future in 2027 and in the 1950s, which is to be co-produced with the UK's FAME, while Just A Moment's Dagne Vildziunaite pitched Tomas Smulkis's first feature, People We Know Are Confused, to her Polish opposite numbers.
Vildziunaite, who was one of the Screen Future Leaders in Cannes this year, is currently in postproduction on Lina Luzyte's Lithuanian-Romanian co-production Do You Love Me.
Meanwhile, Kuba Kosma, who was the only other participant apart from Kestutis Draszdauskas to have had any previous sailing experience, pitched A Heart Of Love, the next feature by Lukasz Ronduda.
Kosma's previous collaboration with Ronduda, The Performer, co-directed by Maciej Sobieszczanski, is one of three productions by his company Takfilm screening at the festival in Gdynia this week.
While The Performer was screening in the Visions Apart Competition, Kosma had Dariusz Gajewski's Strange Heaven premiering in the Main Competition and Bartek Kulas' Circus Maximus selected for the Short Film Competition.
Gdynia Briefs
Meet Me in Cottbus
Vienna-based EastWest Filmdistribution has picked up international sales for Dutch filmmaker Eddy Terstall's road movie Meet Me In Venice (Railmovie).
The film will be screened at this year's Film Festival Cottbus (Nov 4-9) as part of its GlobalEast sidebar.
Petersburg. Selfie
Actress-director Renata Litvinova and Natalya Kudryashova (whose Pioneer Heroes premiered at this year's Berlinale) are among seven Russian women directors selected to take part in an omnibus film project Petersburg. Selfie produced by Lenfilm and Sergey Selyanov's CTB Film Company.
Shooting of the first four episodes started at the beginning of September and will continue until October, with the final three being made at the beginning of next year and a cinema release planned for autumn 2016.
The other directors taking part are Avdotya Smirnova, Oksana Bychkova, Anna Parmas, Natalia Nazarova, and Aksinya Gog.
¨Each of [the directors ] tells a story about her love and loneliness, chance and hope. A film about people and for people,¨ the producers commented in a communique about this heartfelt love letter to the city of St Petersburg.
Lenfilm and CTB had previously announced plans to make an omnibus film - Petersburg Carousel - set in St Petersburg and based on human emotions with an array of Russian and international directors.