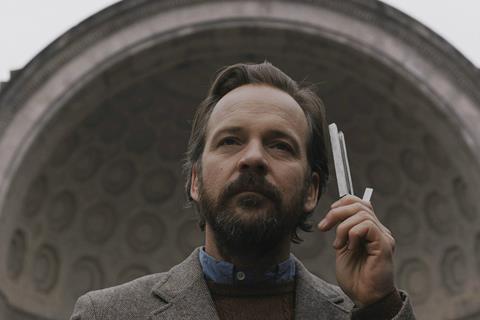 IFC Films has picked up US rights from UTA Independent Film Group to Sundance world premiere The Sound Of Silence starring Peter Sarsgaard and Rashida Jones.
Film Constellation hadnles internaitonal sales on Michael Tyburski's debut feature about an autodidact who works as a house tuner, advising people how to change acoustics in their homes to feel most content.
One particular client forces him to challenge what he thought he knew. Rounding out the cast are Tony Revolori and Austin Pendleton.
Ben Nabors and Tyburski co-wrote the screenplay and the producers are Ben Nabors, Michael Prall, Anonymous Content's Tariq Merhab and Charlie Scully, and Keshet Films' Mandy Tagger Brockey and Adi Ezroni.
The Sound Of Silence is based on the short film Palimpsest and earned a special jury award in Park City in January. IFC Films plans a theatrical release this year.
Arianna Bocco, executive vice-president of acquisitions and productions at IFC Films, said: "We're thrilled to be able to work with extraordinary new voices like writer/director Michael Tyburski. There is a quiet brilliance to this film that we believe will translate widely and loudly to audiences across the U.S."
Tyburski added, "This movie has been years in the making, so I'm very excited for audiences to finally be able to both see and hear it theatrically. And I am humbled to work with the trusted team at IFC Films on the release - who have an absolutely incredible track record for curating some of the finest works in the independent scene."