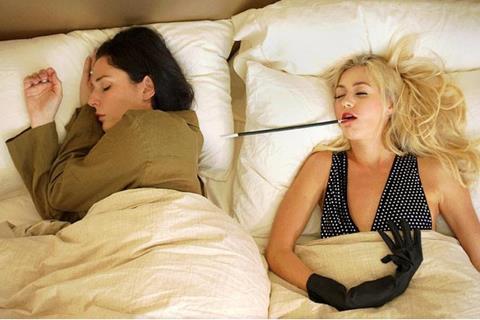 IFC Films has acquired worldwide rights from to up SXSW audience award winner Pretty Problems.
Kestrin Pantera's film stars Britt Rentschler as a woman bored in her marriage who befriends a charming affluent woman who invites her and her husband to a wild weekend getaway. Michael Tennant also stars and the cast includes JJ Nolan, Charlotte Ubben and Graham Outerbridge.
Tennant, Rentschler and Ubben co-wrote the screenplay to Pretty Problems, which won the Narrative Spotlight audience award last month at the in-person festival.
Katya Alexander, Rentschler, Ubben, and Tennant served as producers and IFC Films will release the film theatrically and on VoD this year.
IFC's SVP of acquisitions and productions Scott Shooman brokered the deal with ICM Partners and UTA Independent Film Group on behalf of the filmmakers.