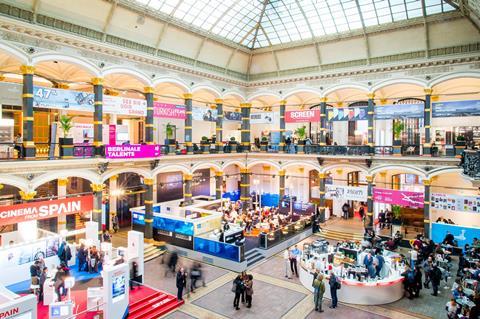 IFC Midnight has picked up US rights from Yellow Veil Pictures to I Trapped The Devil, which will screen to international buyers at the EFM in Berlin.
Josh Lobo made his feature directorial debut on the film, formerly known as A Man In The Dark, and IFC Midnight has scheduled an April 26 release.
AJ Bowen, Susan Burke and Scott Poythress star in the story, which takes place during Christmas season as a man and his wife turn up unannounced at the home of the man's estranged brother and are disturbed when he claims he has captured the Devil and is holding him hostage in his basement.
Lobo, who produced alongside Spence Nicholson, Rowan Russell, and Scott Weinberg, said: "IFC have really been at the forefront in the resurgence of thoughtful, filmmaker-driven genre films. I can't think of a better home for my film."
Arianna Bocco, executive vice-president of acquisitions and productions, and Adam Koehler, coordinator of acquisitions and productions at IFC Films/Sundance Selects/IFC Midnight, brokered the deal with Yellow Veil Pictures on behalf of the filmmakers.
Yellow Veil Pictures has scheduled the market screening of I Trapped The Devil for February 9.