Panel discussed the challenges of making different kinds of films in Palestine.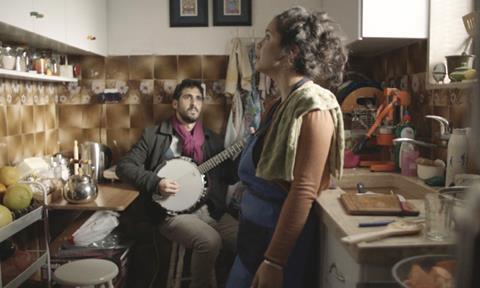 Film-makers discussed the extreme challenges of making movies in Palestine cinema at IFFR's Picture Palestine programme - part of the overarching Perspectives section.
Jumana Manna's music documentary A Magical Substance Flows Into Me (pictured), Ihab Jadallah's shorts Flower Seller and The Shooter and Reem Shilleh's archive collective Perpetual Recurrences were showcased at the event.
Film programmer Nat Muller told Screen the work of Palestinian film-makers is more important than ever with today's complex political realities, and was pleased that there are more women and men, living both in and out of Palestine, making films within the region.
Shilleh, Manna and Jadallah highlighted in a panel, however, that there is also a need to move on from the region's ongoing upheaval.
"Because of this unwillingness to fix certain stereotypes in Palestinian cinema, there seems to be this regression in film-making," said Shilleh. "We need to make films on our own terms."
Manna agreed, adding "One of the challenges is how to work in Palestine, without feeling like you are being disloyal to both local and international audiences.
"The condition of living there is so difficult – it's difficult [as a storyteller] to let go of that. That can also make you a prisoner," continued Manna, who now lives in Berlin.
Director/ producer Jadallah has created his own production company – Agnat Films – in efforts to try and create a new wave of Palestinian film-makers.
"I believe [Palestinian cinema] is changing, and I am proud our generation understands the need in making films despite the financial challenges.
"But I also am working hard in setting the grounds for a different storytelling model through my company."
Jadallah's feature script Dead Sea was selected for Binger Filmlab, won the TorinoFilmLab Training Award as well as Amiens Screenplay Development Fund Award.
Manna added that the reality of Palestine is so surreal, that it is often easier to make documentaries where the facts are stranger than fiction.
"I am interested in a combination: largely scripted based on personal experiences.
"But ultimately, it doesn't matter whether the story is political or not. We need to separate between political context and the story, and think about what makes a good story and good characters," she concluded.