Sales include Taiwan and Scandinavia.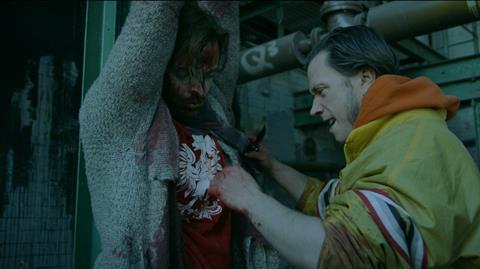 International Film Festival Rotterdam (IFFR) (Jan 21-Feb 1) isn't known as a genre festival but that hasn't stopped the programming of portmanteau horror pic German Angst.
The film receives its world premiere in IFFR's Signals: Really? Really? stand this weekend and marks the return of notorious Berlin punk surrealist Jörg Buttgereit as director of one of the three episodes.
Sold internationally by Reel Suspects, company boss Matteo Lovadina has revealed details of pre-sales on German Angst, which first came onto its slate last year.
The film has gone to Taiwan (Movie Cloud) and to Scandinavia (Njuta Films).
There is considerable interest in the film because of Buttgereit's involvement. After all, he is the director of controversial 1988 horror picture Nekromantik, about a street sweeper who cleans up after accidents bringing home a full corpse for him and his wife to enjoy sexually. The twist is that the wife prefers the corpse to him.
"We are very thrilled to have the premiere of German Angst in Rotterdam, which is a festival more known for arthouse," Lovadina told Screen.
"To show a horror film is kind of surprise. We are super proud and super happy to be there."
Lovadina is promising Rotterdam audiences a film that is "very, very graphic, very controversial," but also "sexy" and with plenty of gore.
Reel Suspects acquired the project in Berlin in 2014 and has been hyping it ever since.
"A lot of (other) festivals are already asking for the film," Lovadina said of German Angst, which will also be screening at Berlin's European Film Market next month.