The Independent Film & Television Alliance (IFTA) announced the news on Monday concerning CEO and president Jean Prewitt and executive vice-president and American Film Market (AFM) managing director Jonathan Wolf.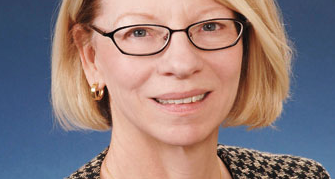 Prewitt has headed the global trade organisation since 2000. Under her leadership, IFTA has established itself as a leading public advocate for the worldwide independent film and television industry, as well as a champion of such issues as market access, copyright protection and enforcement and net neutrality.
Since 1998, Wolf has played a key role in evolving the AFM's status from an export event into the biggest film market in North America and a critical staging post in the calendar.
Chairman Paul Hertzberg said: "We could not be happier to have Jean and Jonathan continue on for the next three years.
"The pair's steadfast commitment to the cause, visionary leadership, and insightful knowledge of the entertainment landscape has put IFTA and AFM at the forefront of our industry, and ensures that the interests of the global Independents are championed to great effect."