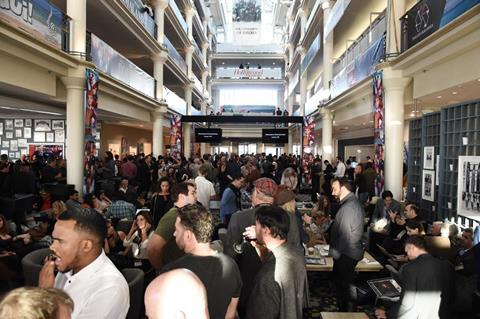 Cornerstone Films co-head Alison Thompson and The Exchange executive vice-president of worldwide distribution Nat McCormick are among the new intake to join the Independent Film & Television Alliance (IFTA) board, it emerged during the organisation's trade show AFM.
The new members announced on Monday (5) following IFTA's annual elections include: Gene George (Lionsgate), Frederick Tsui (Media Asia), Pierre David (Reel One Entertainment), Anna Marsh (StudioCanal), Lloyd Kaufman (Troma Entertainment), and Alexandra Cocean (Voltage Pictures).
The new intake will serve for the 2018-2020 term as part of IFTA's 20-person board.
The executives join those currently serving the second year of their two-year term: Tannaz Anisi (13 Films), Paul Bales (The Asylum), Caroline Couret-Delegue (Film Seekers), Gabrielle Stewart (Hanway Films), Carl Clifton (Hyde Park International), Jason Buckley (Lakeshore Entertainment), Jeffrey Greenstein (Millennium Media), Jeannine Tang (Participant Media), and Lise Romanoff (Vision Films).
The executive committee will continue to be led by chairperson Michael Ryan (GFM Films), vice-chairperson Andrew Kramer (Global Entertainment Strategies), and vice-chairperson/secretary Clay Epstein (Film Mode Entertainment).
"This board represents the true global breadth of IFTA's membership, which has grown to 22 countries, as well as the diverse film and television programming they finance, produce, sell and distribute," said Ryan. "The expertise each one brings to the table will be invaluable to the organization as we face the future."