The Los Angeles-based production, sales and financing venture, whose upcoming slate of releases includes Free State Of Jones, has bulked up its finance, business and legal affairs, and marketing and publicity divisions.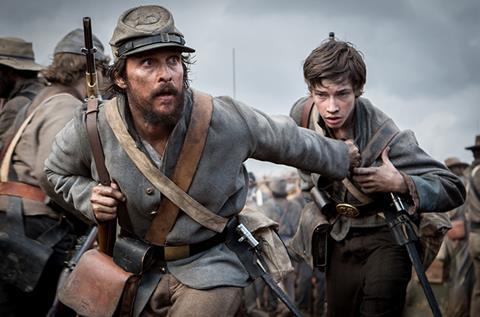 Wifreddy Chiang has joined as vp of operations and finance and most recently served as vp at Qualia Legacy Advisors, and prior to that was director of corporate finance at Lantica Media. He will report to CFO Miguel Palos and Bosco.
Louise Heseltine arrives from Maxine Leonard PR and will serve as director of international marketing and publicity.
Prior to MLPR, she was a marketing and publicity executive at the American Film Institute, and before she relocated to the US Heseltine managed her own PR agency. She reports to head of worldwide marketing and publicity Bonnie Voland.
Mike Pastrano has been hired as manager of business and legal affairs and will report to general counsel Deborah Zipser.
Pastrano most recently served at Lionsgate as an attorney in the international business and legal affairs department. Before that he worked at the Screen Actors Guild.
IM Global's COO Chris Bosco made the announcements on Friday, adding that Amanda Archibald has been promoted to vp of international marketing and publicity, while London-based creative executive Callum Grant has been promoted to director of international sales and acquisitions.
IM Global's sales slate includes Free State Of Jones (pictured, set to open in the US on June 24 via STX), Martin Scorsese's Silence, and Hacksaw Ridge directed by Mel Gibson.