Deal kicks off at Filmart with six Enlight titles including Alec Su's The Devotion Of Suspect X, starring Wang Kai and Ruby Lin.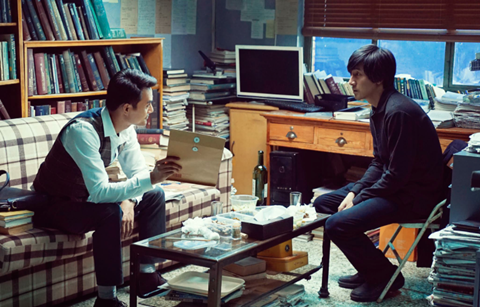 IM Global has signed an output deal with Enlight Pictures, one of China's leading production and distribution companies, to handle worldwide sales outside China on the company's upcoming slate.
Starting at Filmart in Hong Kong next week, IM Global will be handling six Enlight titles including Alec Su's The Devotion Of Suspect X (pictured), starring Wang Kai and Ruby Lin. A thriller based on an award-winning Japanese novel by Keigo Higashino, the film will be released in China on March 31. China Lion holds North American, UK, Australian and New Zealand rights.
IM Global founder and CEO Stuart Ford said: "We've really enjoyed working with our partners at Enlight on previous projects together and we're delighted to be extending the relationship into a multiple picture arrangement. This deal also emphasises our commitment to building a global audience for the best of Chinese cinema."
Enlight Pictures' upcoming slate also includes Yi-chi Lien's romance All About Secrets; Dong Chengpeng's comedy drama City Of Rock; and Han Yan's action thriller Animal World. Dong previously directed and starred in hit comedy Pancake Man, while Han Yan directed hit drama Go Away Mr Tumor.
The deal was negotiated by IM Global senior vice-president of sales and acquisitions Asia, Leslie Chen, and Enlight Pictures' international sales and distribution manager Heidi Sun.
IM Global has previously handled sales on Enlight titles including Buddies In India, which grossed $108m over the recent Chinese New Year holiday; Mojin: The Lost Legend, co-produced by Enlight, Huayi Brothers and Wanda; Zhang Yibai's I Belonged To You; Shupeng Yang's Blood Of Youth; and Timothy's Kendall's Hollywood Adventures, produced by Justin Lin.
In June 2016, LA and Shanghai-based Tang Media Partners acquired a controlling stake in IM Global, which established a Beijing office in 2013. IM Global also has an output deal with China's Huayi Brothers, to handle international sales on the company's films.