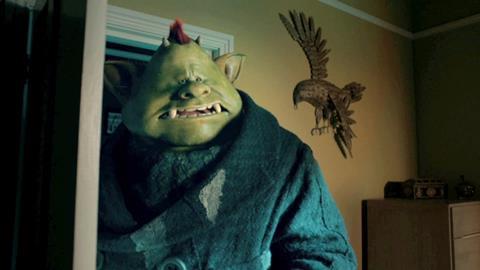 Andy Serkis' performance capture studio to produce with Double Negative for Sky.
Imaginarium Studios, in partnership with Double Negative, is to bring Fungus the Bogeyman to life for a new 4 x 60-minute series.
UK broadcaster Sky 1 has commissioned the adaptation of Raymond Briggs' classic family story and will comprise both live action and animated elements to bring the bestselling children's book to life.
The series will debut this Christmas and will be distributed internationally by Sky Vision.
The family adventure centres on the green monster who frightens people on the surface (the 'Dry Cleaners') as Bogeymen are meant to do. But unlike other Bogeymen, Fungus has to navigate his world colliding with ours above ground with his son Mould by his side.
The series is written by Tom MacRae (Threesome) and executive producers are Chloe Sizer and Jonathan Cavendish for Imaginarium Studios, and Cameron Roach for Sky.
The series will be produced by Ben Evans and directed by Catherine Morshead (Downton Abbey).
Based at Ealing Studios, Imaginarium Studios has worked on performance capture for features including Rise of the Planet of the Apes as well as the upcoming Avengers: Age of Ultron, Star Wars: The Force Awakens and The Jungle Book: Origins.