Marvel films, Pixar sequels will also get the IMAX treatment.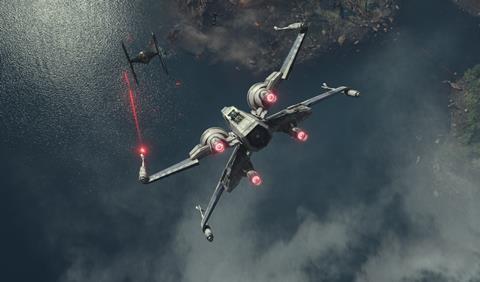 IMAX and Walt Disney Studios have extended their slate deal through to 2019.
The agreement will see Disney productions continue to be digitally re-mastered into the IMAX format for release in IMAX cinemas around the world.
A selection of Disney titles will also be partially shot directly into IMAX using IMAX cameras, as was the case on Star Wars: The Force Awakens.
These will include this year's Star Wars instalment, Star Wars: The Last Jedi, which will have some sequences shot with IMAX cameras, and Avengers: Infinity War, which is being shot entirely with IMAX cameras.
Titles covered by the updated agreement include Lucasfilm's untitled Indiana Jones film, the untitled Han Solo Star Wars film, Star Wars: The Last Jedi and Star Wars: Episode IX; Marvel's Black Panther and the Wasp, Captain Marvel, Avengers: Infinity War and the untitled Avengers sequel; Disney's Beauty And The Beast, A Wrinkle in Time and Mulan; Pixar's The Incredibles 2 and Toy Story 4 and Walt Disney Animation Studios' Wreck-It Ralph sequel.
"The Walt Disney Studios strives to bring great stories from visionary filmmakers to life for audiences around the world, leveraging the best technology available to create exceptional theatrical experiences," said Alan Bergman, president, The Walt Disney Studios. "That's what IMAX brings to the table, and we look forward to continuing to work with the IMAX team on the unparalleled upcoming slate of films from Disney, Pixar, Marvel, and Lucasfilm."
"Disney is at the top of its game, offering fans around the world highly original and diverse movie-going entertainment, which aligns perfectly with The IMAX Experience as the most captivating and unique theatrical presentation," added Greg Foster, CEO of IMAX Entertainment and senior executive vice president, IMAX Corp.