Exhibitor plans to fund 25 virtual reality experiences to be released alongside its film slate.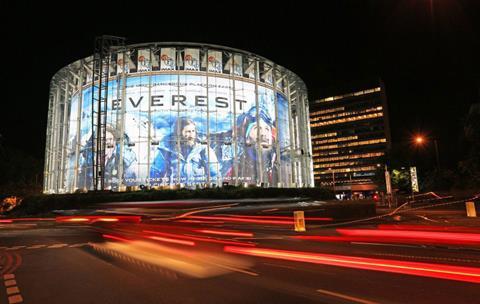 IMAX has revealed that it is raising $50m investment to fund at least 25 interactive virtual reality content experiences.
The global exhibitor giant is working with "strategic investors" including technology manufacturer Acer, entertainment agency CAA, and investment fund China Media Capital to finance the films.
The plan is to work with IMAX's Hollywood studio and film-maker partners to create premium, event-style productions that complement the company's film slate. IMAX is also talking to game publishers and other content developers about potential partnerships.
The films, which will be produced over the next three years, will be shown in IMAX's recently announced VR centres which are currently being developed in Europe, the US, the Middle East and in Asia.
IMAX CEO Richard Gelfond commented: "IMAX has built its legacy on using innovation and creative collaboration to drive the further adoption of new technologies. Today, we are expanding upon that legacy by teaming up with leaders across the media, entertainment and technology space to unlock a new level of premium, high-quality content for use throughout the VR ecosystem."
"We will be leveraging our collective relationships with world-class filmmakers and content creators to fund VR experiences that excite and attract a larger user base to capitalize on opportunities across all VR platforms including IMAX VR."
The company's film-making collaborators include Transformers director Michael Bay, who is currently developing his first VR project, as well as Interstellar director Christopher Nolan and the Russo brothers, who are shooting both parts of Avengers: Infinity War using IMAX cameras.