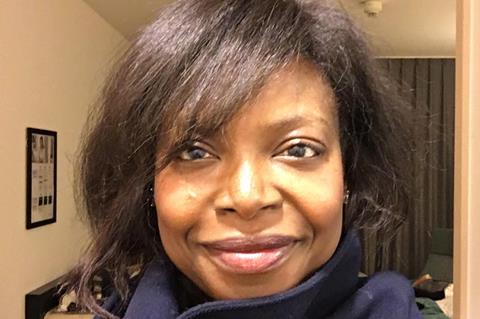 Former AFI FEST festival director Jacqueline Lyanga has joined Amazon-owned online database IMDb as head of diversity, equity and inclusion (DEI).
Lyanga reports to Latasha Gillespie, global head of DEI for Amazon Studios, Prime Video and IMDb, and Matt Kumin, head of IMDbPro.
Lyanga did an eight-year stint as festival director of the American Film Institute's AFI FEST and more recently served a year as artistic director of Film Independent and nine months as guest director of VR and immersive storytelling for the non-profit organisation's Los Angeles Film Festival. Most recently she founded Global Cinematheque, organiser of the World Cinema Awards.
Commenting on the appointment, IMDb founder and CEO Col Needham said: "It is with great excitement that we welcome Jacqueline Lyanga to IMDb and IMDbPro as Head of Diversity, Equity and Inclusion. This new role was created as part of the ongoing work we have been doing to further develop inclusive infrastructure and creative content for IMDb and IMDbPro customers globally. Her outstanding experience, vision and relationships with industry leaders and creators make her the ideal person to own and develop a comprehensive DEI strategy for our work."
Lyanga added: "A big part of my career has focused on supporting creators of all backgrounds and abilities and helping audiences around the world discover and connect with these artists, which are perfectly in line with the history and ongoing work of IMDb and IMDbPro. As the entertainment industry continues to evolve in seismic ways, I'm thrilled to be leading the creation and enhancement of IMDb customer-facing initiatives that support DEI and to collaborate with industry leaders to bring these programmes to life."