Benedict Cumberbatch, Keira Knightley codebreaking drama to get European premiere.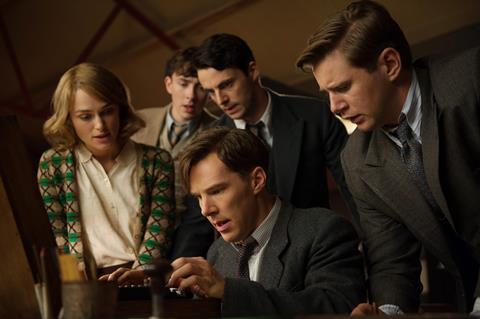 The 58th BFI London Festival is to open on October 8 with the European premiere of Second World War codebreaking drama The Imitation Game.
Benedict Cumberbatch and Keira Knightly star in the dramatic portrayal of the life and work of Alan Turing, the pioneer of modern-day computing credited with cracking Germany's Enigma code.
Knightley plays Turing's close friend and fellow codebreaker Joan Clarke. Matthew Goode, Mark Strong, Rory Kinnear, Charles Dance, Allen Leech and Matthew Beard co-star.
Cumberbatch, Knightley and director Morten Tyldum are expected to attend the premiere at the Odeon Leicester Square, with simultaneous screenings due to take place at cinemas across the UK.
Clare Stewart, BFI London Film Festival director, said: "Featuring extraordinary performances from the British talent in front of the camera and vividly directed by Morten Tyldum, The Imitation Game does cinematic justice to Alan Turing's vision, determination and personal story as well as his enduring impact on British history and contemporary life."
The film's world premiere has yet to be announced with Toronto a likely landing spot.
The buzzed-about feature, picked up by TWC for an estimated $7m during this year's EFM, charts the race against time by Turing and his brilliant team at Britain's top-secret codebreaking centre, Bletchley Park, during some of the darkest days of the Second World War.
Tyldum, a 2012 BAFTA nominee for acclaimed thriller Headhunters, directs from a screenplay by Graham Moore, based on the book Alan Turing: The Enigma by Andrew Hodges.
Black Bear Pictures' Teddy Schwarzman produces alongside Bristol Automotive's Nora Grossman and Ido Ostrowsky, with Moore as executive producer and Peter Heslop as co-producer. FilmNation handles sales, with StudioCanal releasing in the UK.
The full programme for the festival (Oct 8-19) will be announced on September 3.