Indie Sales has unveiled a raft of sales on Russian director Klim Shipenko's space-station drama Salyut-7.
Among those to have bought the film is media-telecom tycoon Patrick Drahi's recently launched French pay-TV channel Altice Studio, which acquired the pay-TV window for France. AB Vidéo acquired French DVD and VoD rights in a separate deal.
The $15m production has also sold to Germany/Austria (Tele München), Italy (Blue Swan Entertainment), Japan (Culture Entertainment Co), South Korea (Jinjin Pictures), Hong Kong and HBO Eastern Europe. It has also being acquired for China by Beijing Turbo Film Corporation Limited.
Vladimir Vdovichenkov, best known internationally for his role in Andrey Zvyagintsev's Leviathan, and Pavel Derevyanko co-star as Russian cosmonauts sent on a mission to repair a stricken space station.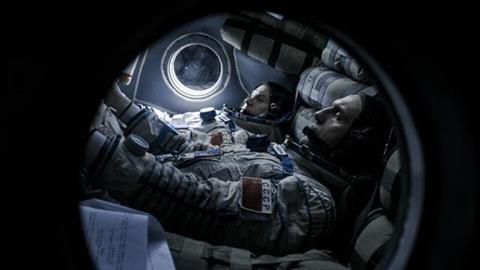 The film is based on the true, Cold War-era story of two cosmonauts who took on the difficult task of docking on and repairing the real-life Soviet space station Salyut-7 in 1985 after it malfunctioned. To this day, it is hailed as one of the most technically challenging feats in the history of space exploration.
The film has earned the tag "the Russian Gravity" and contains the longest scenes ever shot in zero gravity, lasting about 40 minutes of Salyut-7's running time.
The feature, which market screens in Toronto, is set to be released in Russia by Nashe Kino on more than 1,600 prints on October 12, making it the biggest Russian theatrical release of the year.
Salyut-7 will have its world premiere at the Austin Fantastic Festival in September and has also been confirmed for the Sitges Fantastic Film Festival. It will receive a VOD release in France in January 2018.
Sergey Selyanov of CTB Film Company produced the film alongside Anton Zlatopolsky for Second Russian TV Channel and Bakur Bakuradze for Lemon Films Studio.