Room producer Ed Guiney and Number 9 Films' Stephen Woolley among those to voice reaction to the appointment of David Kosse's successor at Film4.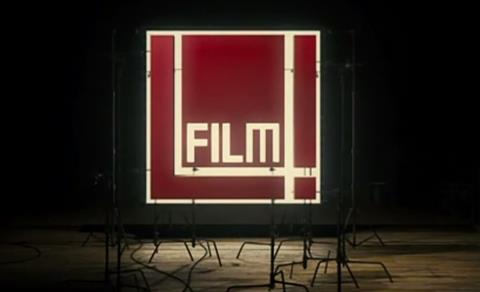 Daniel Battsek's appointment as director of Film4 has been greeted warmly by leading industry figures.
"I think Daniel will be great. He is a very experienced executive. He knows the UK very well. He knows the US very well. He knows the international scene very well," commented Element Pictures' Ed Guiney, producer of the Oscar-winning Room (which Film4 backed.) "He's a popular guy, well liked, well connected and I think he will be a real asset."
Guiney added: "I also think that there is a great team there at Film4 which has been there for a while. That is a constant. They will be a great support to Daniel when he comes in."
"I've known Daniel Battsek for many years on and off. He's got taste, incredible knowledge and a passion for making great films. I look forward to working with him - if he asks me to," writer Patrick Marber (Closer) told Screen.
Both Stephen Woolley and Nik Powell, who worked with Battsek during the executive's Palace Pictures days, also welcomed the appointment.
"I am very pleased for Daniel. He is somebody who is very knowledgable about all aspects of filmmaking from distribution to production. I am sure he will do a wonderful job at Film4 with the great team that has been there for many years now," Woolley stated. "David Kosse (the departing Film4 boss) has left a great foundation for Daniel to work from in terms of the level of finance that he now has to play with. He has benefitted from Kosse's hard work in raising the funds (available to Film4)."
Nik Powell expressed enthusiasm towards what he called "a great appointment".
"I don't think that you will find anyone with as wide and as long an experience as Daniel. It is really hard to find people with the instincts that he has always had and that he proved again (at Cohen Media) with Timbuktu and Mustang. He also has the experience of big independents and, at Buena Vista with studios," Powell stated.
Producer Barnaby Thompson, who worked with Battsek on various projects during Battsek's Buena Vista days (including Hope Springs) was likewise upbeat about the appointment.
"I think it is very good news for the British industry. Daniel is incredibly experienced. He obviously worked here (in the UK) for a long time and gleaned a lot of experience in America, particularly when he was running Miramax. He has always been a believer in filmmakers and at the same time he has a strong sense of the commercial. He brings a lot to the job."
Thompson added that Battsek has always worked on "high quality, filmmaker-driven projects" and that he was "very good with filmmakers."
"The industry as a whole will be smart to welcome this (the appointment)," Thompson concluded. "A healthy Film4 is a healthy British film industry…they do an enormous amount for 'brand Britain'."
Left Bank Pictures' chief executive Andy Harries addded: "Daniel is a great choice. The Queen would not have happened without him. His knowledge of the international film world is second to none. He will take to the job with great courage and judgement.'