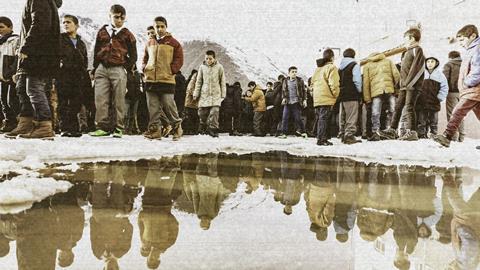 Rome-based Intramovies has picked up international rights to Turkish drama Deskmate (Okul Tıraşı), the second feature by Ferit Karahan which is now in post-production.
The story is set in a school on the Anatolian mountains where a 12-years-old student fells mysteriously ill. His classmate (his "desk mate") has to battle both bureaucracy and a heavy snowfall to get help for his friend. Meanwhile, hidden secrets emerge as a blame game takes place among the adults.
The film is co-production between Turkish producer Kanat Doğramaci of Asteros Film with Romania's Tudor Alexandru Craciun of Flama Booking.
"Deskmate is a universal tale about friendship, facing responsibilities and overcoming the fear of the authority," explained Doğramaci.
The project has been selected to participate in the First Cut+ Programme of Karlovy Vary's Eastern Promises industry strand. It was developed through the Jerusalem Film Lab, Antalia's Work In Progress and Tallinn's Baltic Event International Work in Progress.
Karahan's debut, The Fall From Heaven, marked the filmmakers as a European filmmaker to watch.