EXCLUSIVE: Ten feature projects include drama about First World War camp for Muslim prisoners.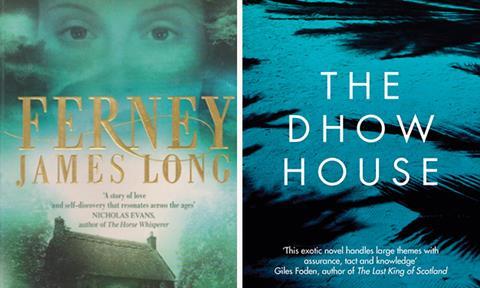 The writers on the inaugural Adapt to Film initiative in the UK are wrapping the five-month programme and pitched their projects to a group of invited industry experts such as producers and agents earlier this week in London.

The scheme, spearheaded by Broadway in Nottingham and run by script and talent development executives Anna Seifert-Speck and Caroline Cooper Charles, was designed for writers adapting source material for film. The scheme is supported by Creative Skillset's Film Skills Fund, with BFI's Film Forever National Lottery funds.

The ten writers and their projects are:

Raisah Ahmed presented Half-Moon Camp, which she is writing based on newspaper articles and original research about a prisoner of war camp in Germany that was home to Muslim prisoners in the First World War.
The Glasgow-based writer is also working on Meet Me By The Water, about a young British Asian woman choosing between tradition and an independent life; and Safar, a female road-trip story from Scotland to Pakistan.

Catharine Ashdown presented Trouble. Adapted from her own original research and interviews, the story is about Dublin housewife Ann Travers, who fights for justice for her sister Mary, who was killed by the IRA in 1984. The Nottingham-based writer is repped by Christine Glover at Casarotto Ramsay.

Anoushka Beazley pitched The Good Enough Mother, adapted from the London-based author's successful novel of the same name. The story, a dark comedy, follows a desperate woman who begins mugging other mothers to pay for her daughter's school fees.

Chris Bouchard pitched Ferney, adapted from the novel of the same name from James Long. The story is about a troubled woman in a Somerset village who is drawn to a mysterious elderly neighbour.
Bouchard's feature directing credits include Hackney's Finest and co-directing the forthcoming Little Mermaid with Shirley MacLaine. The Gloucester-based writer/director has also worked in visual effects.

Lucy Campbell presented Monkeyboy, adapted from Patrick Flanery's short story published in Granta, which will be produced by Loran Dunn. The story is about a gay couple who adopt a troubled child. The Manchester-based writer is repped by Ikenna Obiekwe at Independent and is also developing a contemporary retelling of Frankenstein.

Rhys Davies is preparing a Diary Of An Asian Football Casual, based on the true story of Riaz Khan, a young Muslim man in 1980s England who is drawn into football hooliganism. The Leicester-based Davies also wrote and directed horror Acid Daemons.

Shirley Day presented her project The Insect House, adapted from her play and novel of the same name. The "rural noir" is about a brother and sister coming to terms with the legacy of abuse from a priest they knew 25 years ago.
The Suffolk-based writer is also developing a feature script based on her love triangle play Game.

Jean McNeil, a Canada-born, London-based writer, has written 12 books and presented her project The Dhow House, adapted from her novel of the same name.
Set in an unnamed East African country on the Indian Ocean coastline, the story is about an English doctor who visits the house of wealthy relatives and starts a forbidden affair.

Adrian Mead pitched Mrs Blake, adapted from his original research about poet William Blake and his wife Catherine. The story, set in 1782 London, is about how Catherine has to fight to educate herself and save them both from prison. Mead is repped by Cathy King at Independent.

Matt Redd, based in Cardiff, presented Bess, which is inspired by the classic Alfred Noyes poem The Highwayman. The story is about an innkeeper's daughter in 17th-century England who falls in love with a Highwayman and meets a tragic end. Producer Vivien Muller-Rommel from Studio Hamburg UK is attached.