"Trump's visa ban for Iranians is racist."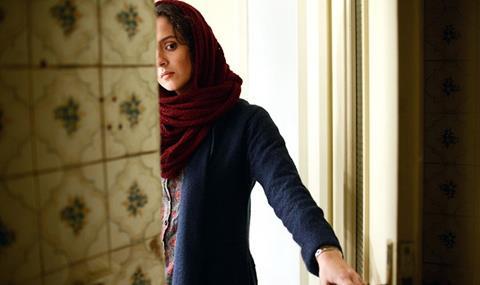 Actress Taraneh Alidoosti, who stars in the best foreign language-nominated The Salesman, will boycott the Oscars in protest at Donald Trump's "racist" visa restrictions.
Iranian star Alidoosti wrote on Twitter: "Trump's visa ban for Iranians is racist. Whether this will include a cultural event or not, I won't attend the #AcademyAwards 2017 in protest."
Alidoosti's tweet already has more than 3000 'likes'.
Trump is considering a plan which will see citizens from Iraq, Syria, Iran, Sudan, Libya, Somalia and Yemen temporarily banned from being issued new U.S. visas, according to reports.
The Salesman is directed by Asghar Farhadi and co-stars Shahab Hosseini and Babak Karimi, and is up against Land of Mine, A Man Called Ove, Tanna and Toni Erdmann in the best foreign language category.
Alidoosti is one of the most famous actresses in Iran, and was named by one magazine poll as the best actress of her generation.
She previously collaborated with Oscar-winner Farhadi on About Elly and The Beautiful City.
Trump was heavily criticised in a speech by Meryl Streep at this year's Golden Globes awards, telling the crowd: "Hollywood is crawling with foreigners and if you kick them all out you'll have nothing to watch but football and Mixed Martial Arts."
He responded by calling her "one of the most over-rated actresses in Hollywood".
The 2017 Academy Awards will be hosted by Jimmy Kimmel on Sunday, February 26.
Read more:
The full list of Oscar nominations