Iranian director Mohammad Rasoulof, whose credits include the 2017 Cannes Un Certain Regard award-winning A Man Of Integrity, has been sentenced to one year in prison by the Iranian Revolutionary Court, according to multiple reports.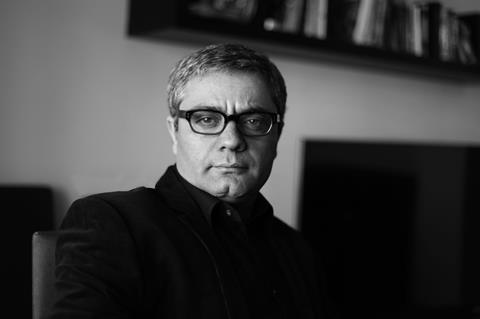 The Hamburg Film Festival, who has hosted the filmmaker several times, released a statement today (July 24) saying the conviction was handed down on Saturday (July 20). Rasoulof has been accused of "endangering national security" and "propaganda against the Islamic government".
The filmmaker is also not allowed to leave Iran for two years and has been banned from membership of political and social organisations for the same period, read reports.
He has a 20-day window to appeal the sentence but told the website of the Center for Human Rights in Iran he was "pessimistic" about any appeal process being heard.
Throughout his career, Rasoulof, who resides primarily in Hamburg, has attracted criticism from the Iranian government for the political content of his films.
In September 2017, after screening his A Man Of Integrity at Telluride Film Festival, on returning to Tehran he had his passport confiscated by Iranian authorities and has been unable to travel since.
He had faced a similar situation in 2013 following a visit to Tehran in the months after his film Manuscripts Don't Burn had premiered in Cannes. At that time he was banned from leaving Iran for nine months and he missed multiple festivals, sparking protests, and was also banned from filmmaking for 20 years.
Rasoulof's family remain in Hamburg.
Hadi Ghaemi, executive director of the Center for Human Rights in Iran (CHRI), told the oragnisation's website: "Iranian cinema has won international acclaim despite stifling censorship and the ongoing persecution of artists. Rasoulof's only crime was pursuing an artistic vision that didn't support government narratives about Iranian culture and society. The absurd sentence against Rasoulof reflects the high price independent filmmakers must pay for refusing to abide by the government's restrictive and arbitrary rules."