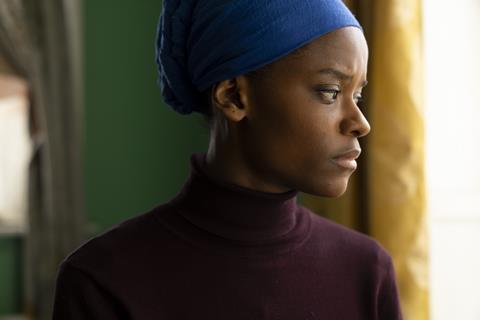 Production spend in Ireland across features, documentary, animation and TV drama topped €500m ($567m) in 2021, a 40% increase on the previous record set in 2019, according to figures released by Screen Ireland.
The spend on jobs and local goods and services has been driven by both local and inward investment production.
Spend on local Irish films increased by 52% compared to 2019. Forthcoming releases include Lorcan Finnegan's sci-fi drama Nocebo; Emer Reynolds' drama Joyride, starring Olivia Colman; Frank Berry's Aisha, starring Letitia Wright; and psychological drama God's Creatures, from directors Saela Davis and Anna Rose Holmer.
TV drama production spend increased 40% from 2019 and is up 145% since Screen Ireland first introduced development funding in 2015. Forthcoming projects include the West Cork-set drama Holding, adapted from a novel by Graham Norton, and Element Pictures' comedy/drama series The Dry.
Spend on international production was up 45% on 2019, boosted by high-profile projects including Disney's Enchanted sequel, Disenchanted, which filmed in Dublin and Co Wicklow last summer. At peak production levels, over 1,000 Irish people were employed on the production.
Irish animation spend was up 27% compared to 2019, following a decade of growth where the sector quadrupled in size.
"This record-breaking level of film and TV production in Ireland demonstrates the dedication and resilience of all those working across the sector," said Screen Ireland Chief Executive Désirée Finnegan.