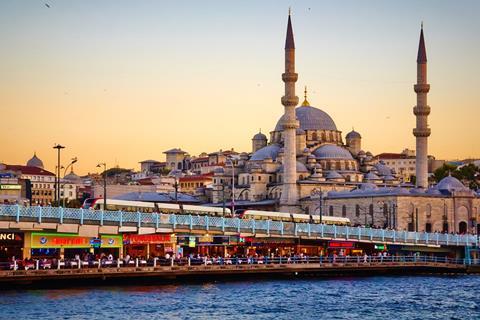 Istanbul and Belfast Film Festivals have become the latest events to postpone their 2020 editions to later in the year as a result of the coronavirus pandemic.
Turkey's Istanbul Film Festival, organized by the Istanbul Foundation for Culture and Arts, had been scheduled to take place on April 10-21. The Foundation says new dates will be announced in the coming days.
The festival's Meetings On The Bridge industry strand will continue as an online event, from April 14 to 17.
Belfast Film Festival has also postponed its 20th edition, which was due to begin on April 1, until the autumn, with exact dates still to be announced.
The festival said it had considered 'social distancing' and digital models, but an emergency board meeting on Thursday March 12 decided unanimously that "halfway measures would not work."
The programme for the event launched last week, and had already sold 2,000 tickets. The festival will process refunds for all purchased tickets and passes in the next few days.