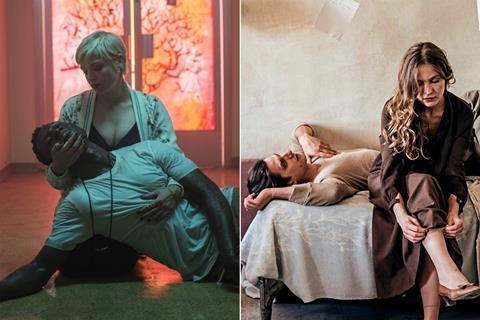 Turkey's Istanbul Film Festival is to play 15 features from the past year of the festival circuit, including Berlin 2020 Competition title Berlin Alexanderplatz; and Venice 2019 Competition feature Martin Eden.
The 15 selected films will play one per day from May 15 to May 29 via streaming platform filmonline.iksv.org, available via ticket purchase to Turkish audiences only.
Six of the 15 films had their world premieres at this year's Berlinale, including Stéphanie Chuat and Veronique Reymond's My Little Sister. Four were Venice 2019 premieres (including three from the Venice Days sidebar), with two from Cannes, and one each from Toronto, Rome and Munich.
This year's festival had been scheduled to take place from April 10-21, but was postponed in mid-March due to the coronavirus pandemic. A new date is yet to be announced.
Online screenings in launching order
Berlin Alexanderplatz (Ger-Netherlands-Fr-Can) dir. Burhan Qurbani
You Will Die at Twenty (Sud-Fr-Egy-Ger-Nor-Qat) dir. Amjad Abu Alala
Servants (Slovak-Rom-Cze-Ire) dir. Ivan Ostrochovský
A Bigger World (Fr-Bel) dir. Fabienne Berthaud
5 is the perfect number (It-Bel-Fr) dir. Igort
I was, I am, I will be (Ger-Fr) dir. İlker Çatak
Litigante (Col-Fr) dir. Franco Loli
Swimming Out Till the Sea Turns Blue (China) dir. Jia Zhang-ke
Lillian (Austria) dir. Andreas Horvath
My Little Sister (Switz) dir. Stéphanie Chuat, Veronique Reymond
Willow (North Mac-Hun-Bel) dir. Milcho Manchevski
1982 (Leb-Fr-US-Nor-Qat) dir. Oualid Mouaness
Walchensee Forever (Ger) dir. Janna Ji Wonders
Martin Eden (It-Fr-Ger) dir. Pietro Marcello
Little Girl (Fr) dir. Sébastien Lifshitz