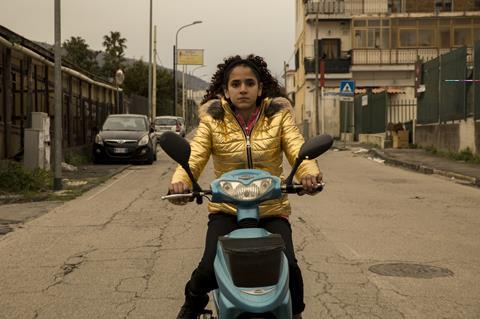 Italian sales agent Fandango Sales has boarded Alessandro Cassigoli and Casey Kauffman's Californie, the only Italian title selected for Venice sidebar Giornate degli Autori this year.
The film straddles documentary and fiction and follows Jamila, a Moroccan girl with street smarts, from ages nine to 14, as she grows up in a small Italian town.
Ang Film and La Mansarde Cinéma are producing with Rai Cinema, while Fandango is also distributing the film in Italy.
Cassigoli and Kauffman previously directed documentary Butterfly about Irma Testa, Italy's first female boxer to qualify for the Olympics, which had its International premiere at IDFA in 2018.
Previous Ang Film titles include Carlo Lavagna's Arianna (Berlinale Generation) and Lamberto Sanfelice's Chlorine (Giornate degli Autori).